Do you know User-generated marketing?
User-generated marketing is one of the marketing and advertising strategies where ordinary people create contents or participate in the marketing campaign.
WHAT'S IN IT 
What is User-generated marketing?
Nowadays User-generated marketing is used by many big companies.
When ordinary people create content and be a part of the marketing campaign then it is easy to maintain and it is also cost-effective, which makes User-generated marketing the best way of marketing.
There are many social media sites which are using user-generated marketing strategies. This was started in 2006, the Frito-Lay Corporation first introduced these marketing tactics, they created a contest called "Crash the Super Bowl" contest. Instead of advertising and traditional marketing, they used a new idea and asked the consumers to make a Doritos commercial, and they gave a chance to win the million-dollar prize.
And 1000 submissions received, the "Crash the Super Bowl" contest website got very much love in just a few months. Today also Frito-Lay Corporation created these contests. They made this contest to create awareness to the peoples, and also for branding purposes.
User-generated marketing is an easy as well as complex strategy. You can use these marketing tactics by creating a customer review system on your products website. User-generated marketing gives opportunities to consumers to be a partner or you can say, brand ambassador which makes people more attractive to these types of contests.
User-generated content
Content in the form of text, videos, images and audios which is created by the common people is user-generated content or UGC for short.
People share these types of content on social media platforms to suggest giving a review on a particular product or service of a company.
This strategy is getting famous day by day as many big as well as small companies are using the user-generated content.
Firstly it's cost-effective secondly it's effective it can build a good reputation on the online social media platforms.
The traditional marketing strategies have changed, no one now notices the TV commercials and billboards. They prefer a company which other people are talking about.
The user-generated content strategy creates a community of the consumers some examples are Realme and Mi community.
Online Reviews
Do you know? Before visiting a business 90 per cent of consumers read online reviews, and out of 90 88 per cent consumers trust the online reviews because it seems like a personal recommendation.
Good online reviews can be a great asset to build a good reputation and trust towards the consumers.
The user-generated content is trusted by the majority of the consumers because honest peoples share what they like or dislike directly. And it also helps the companies to improve the weak points suggested by the consumers.
It helps small as well as big companies. Majority of the consumers will firstly see the reviews of the other people then after they will do a purchase.
The online reviews help the companies to build more trust and popularity
In the market. So gathering genuine reviews can be very helpful for the companies.
No one is that freedom that they will write a review for you, they will write a review when they are getting something.
So give some interesting things to the consumers for writing a review, it can be a gift card, coupons, reward points etc.
I know you are thinking that if you will get a negative comment then? Don't worry both negative and positive comments are important.
The negative comments can be a good option to establish your trust towards your consumers. If a consumer is facing any problem then solve it as soon as possible.
Third-party Review Sites
If you are taking reviews only from your site then you are missing a lot. The third-party review sites like Influenster, Yelp, or G2 Crowd are more powerful.
Make sure that you are covering all of that, increasing your brand awareness to the other social media sites will show people that you are a genuine company.
And if consumers will see the reviews in the other third-party review sites then it will increase the trust and value of the company.
Video sharing
Everyone knows about Youtube. Youtube is a video sharing platform where people share videos. By sharing videos you can earn money by showing advertisements in between the videos.
The money depends on the views and other factors. This is a good example of User-generated content, people share videos and get rewards like money and youtube earns by the advertisements. Tiktok, Instagram, Like are some examples of video-sharing platforms.
Advantages of User-generated marketing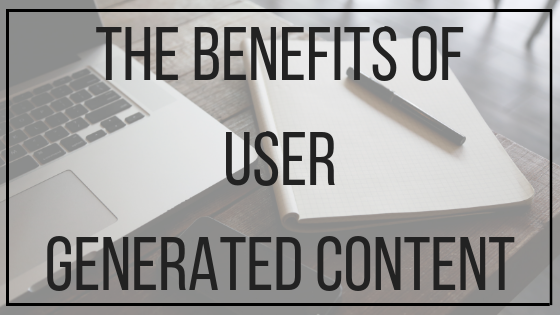 There are several marketing strategies but User-generated marketing is one of the upcoming best tactics.
Some of the advantages of User-generated marketing are
Website traffic
User-generated marketing gives you high-quality traffic to your website, many people engage and do like, comment and share to other social media platforms.
Reputation and trust of the company
User-generated marketing helps in building the reputation of the company. These people get to know about the company and by looking at the positive reviews they show more trust towards the brand.
Audience behaviour
By building trust and a good community, now you have a filter audience which you can target easily.
Cost-effective
User-generated marketing is a cost-effective marketing tactic, you can spread awareness or be popular by just these tactics.
The traditional marketing strategies require more money and are not that much effective.
Helps in SEO
User-generated marketing also helps in Search engine optimisation (SEO). The audience engages with each other and does social sharing and writes blog posts.
Bloggers create follow backlinks and at last, the company gets the benefits. Bloggers write testimonials, reviews and many more.
Disadvantages of User-generated marketing
One of the main disadvantages of this is people can write both good as well as bad reviews if a company makes a mistake then the consumer can give a bad review and it can impact on the growth and reputation of the company.
Conclusion
If we say that it is a common use marketing tactic, it will not be wrong. People also love to engage with each other and build a community. And if your company is just starting then you can also try these marketing tactics. Building an online presence and engaging with the consumers make your brand more authentic, and trustworthy.
Also You can Read our Blog on How to keep employees enthusiastic and motivated?
FAQ's