Are you about to start a Business? So, Or are you looking to mentor your startup? If yes, then you are in the right article. Hence, In this blog, we will tell you about the business accelerator and Incubator and what you should choose for your startup.
What's in it for me
Are you planning to do business? Also, Are you about to start your own company? According to Money Control, 90% of Indian startups fail in the first five years source
So, Running a startup is not an easy task. It requires knowledge, funding, investments, experience, and many more things.
Therefore this is where accelerators and incubators come to help these startup businesses. Let's check out what these accelerators and incubators are and how these programs work.
What is a business accelerator?
Business Accelerators work for companies and startups to grow their business and guide them for a short period. Usually, they provide services for 3 to 4 months. Meanwhile, The accelerator increases the size of the company.
Accelerators invest some money in the startups to grow them, and in return, they take some percentage of equity. Accelerators generally charge for their services.
Generally, accelerators work for startups to boost their company in the initial stage. They provide seed funding, guidance, and help them to convert their ideas into reality.
Accelerators focus on increasing the valuation of the startups. Accelerators focus on scaling up the businesses unless making them profitable.
Now we have an overview of what a business incubator is. Let's know how it works.
How does business accelerator work?
As we have discussed above, a business accelerator helps to grow the startup in the initial stage. The accelerator programs are different from Venture capitals.
Accelerator programs mentor the startups and help them grow. They rarely profit investments and charge for their services, whereas venture capital is a funding mechanism that primarily aims at financial funding.
A business accelerator is funded and run by successful businesses and well-established corporates. Their main aim is to mentor startups.
They provide structural guidance and prepare them for the market and grow them to get their first round of funding. The duration of an accelerator program lies between 4 to 6 months, depending on the program you choose.
For all these services, accelerators charge a fee or some part of equity.
These are some examples of Business Accelerator.
Here are Indian based accelerators.
However, this is not the case with an incubator. Let us know what an incubator is and how it works.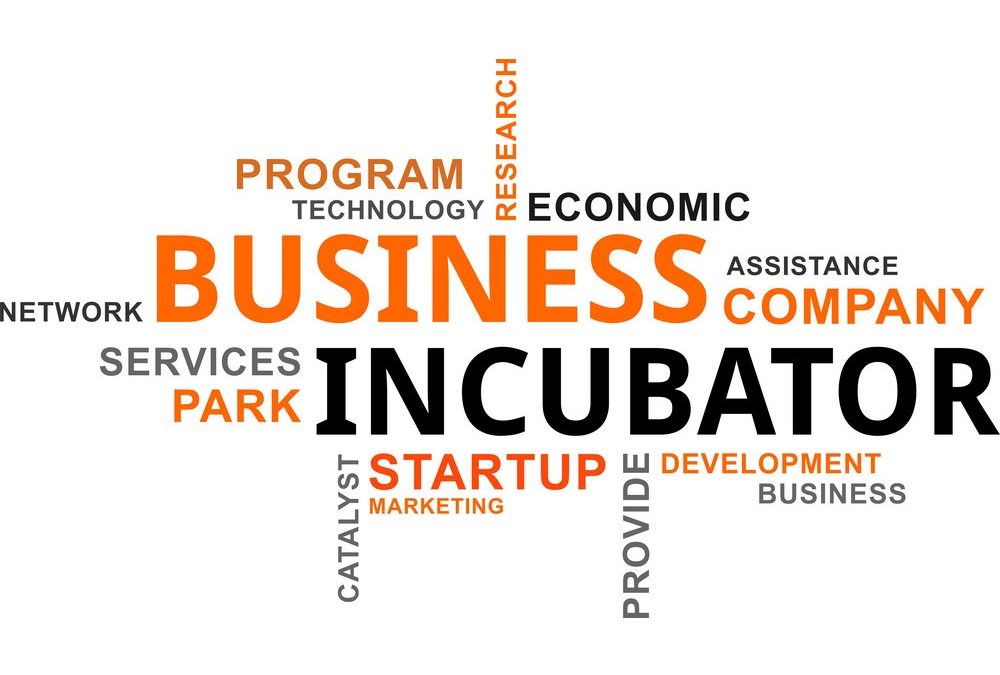 What is a Business Incubator?
Business incubators help businesses, entrepreneurs, and startups grow their companies until they get the first round of their funding. They work for long term periods depending upon the program. They usually don't charge or take little to no equity of the company.
These programs usually funded by grants, universities, governments. The Incubator mentors the startups by providing guidance, workspace, networking, and many more services that help the startup grow.
Incubators do not provide any funding or investment, but they prepare the startups to get funding and settle in the market.
Now we have an overview of what a business incubator is. Let's know how it works.
How does business Incubator works?
The concept starts in America and now booming in countries like India. A business incubator is a company that helps new and startup companies to develop by providing services such as management, networking, training, office space etc.
According to the National Business Incubation Association (NBIA), -A business incubator plays a significant role in national economic development.
A business incubator provides mentorship to avoid mistakes. They provide secure funding options and valuable networks and connections.
Incubator provides marketing assistance and several other business-related services. They have reliable contacts for funding and loans. Thus, they have access to angel investors and venture capital.
In incubator programs, the mentors ensure the overall growth of the startups and their members. For this, they improve their presentation skills. They provide links with strategic partners, higher education resources.
The Incubator will get some percentage of the company in return for their services and grow it to the first level of funding. Generally, incubators don't charge for their service like an accelerator.
Therefore It is not a funding mechanism like the venture capital and angel investor. However, An angel investor is a successful entrepreneur or a business that invests in the startup and takes some equity in return.
Types of Business Incubators
There are different types of incubators in the market that help startups grow and stabilize enough to survive in the market.
To begin with
Academic institutions
Academic institutions like universities run their incubator programs to promote startup culture among students. These institutions generally provide seminars, working space, and guidance to grow startups.
Non-profit development corporation
There are non-profit corporations that provide incubator programs for free. Generally, these corporations are by the government and Non- profit organizations to encourage startup culture.
These corporations provide guidance, workspace, networking, management, and many more things which we have discussed before.
For-profit property development venture
Similarly- profit venture provides incubator services and charge some amount of fees or share in equity.
Venture capital firm
Venture capital firms generally provide funding to startups. However, their main motive is to increase the valuation of the startup. Therefore, they do not focus much on profit-making.
Combination of all above
Finally, there is one more category, which is a combination of all these companies that have all the qualities and services of all the incubators.
However, joining an incubator program is not an easy process as an accelerator. A startup has to pitch the Incubator to join their program.
Incubator programs have very tough competition for admission when compare to the accelerator model.
Some more drawbacks of the Incubator are that the scheme revolves around the mentors, and you have to take others' opinions and inputs in your startups.
These are some examples of Business Incubator.
Here are Indian based accelerators.
Comparison between Accelerator vs. Incubator?
Purpose The main purpose of the business accelerator is to accelerate the business in the initial stage. While Incubator focuses on converting an idea into reality by providing them all the resources.
Duration A duration of an accelerator program lies between 4 to 6 months. In comparison, incubator programs lie between 6 months to 1 and a half years or more depending upon the project or program policy.
Availability, On the one hand, it is easy for startups to join the accelerator program. But on the other hand, it is difficult to join an incubator program because of high demand and high competition.
Fees The accelerator generally charges for services. In some cases, they take some percentage of equity. Meanwhile, the incubators usually do not charge for their services. In some cases, they rarely charge little to no money.
Funding Opportunity Accelerators have a more extensive network with VC, angel investors. Their primary focus is to increase the valuation and prepare for the first round of funding.
Incubators do not focus on funding instead of that they focus on stability. Their main aim is to make the idea into something that attracts the investor.
Source of Funding These are for-profit corporations established by business and successful corporations. On the other hand, these are non- profit corporations. Universities and governments run these programs.
Conclusion
To conclude what we have discussed in this blog. Firstly we have discussed what an accelerator is and how it helps boost the startup in their starting phase.
Secondly, we have discussed what incubators are how they help startups from scratch. In addition to that, we have seen some of the examples and comparisons between the two.
However, both corporations help to support startups. They both promote startup culture. If you are looking for something that can help you grow your business in a short time, then a business accelerator is the right choice.
Meanwhile, they provide infrastructure, mentorship, seminars, and workshops, funding in exchange for equity in the company, Legal guidance, Networking opportunity, etc.
But on the other hand, if you are someone who needs infrastructure, networking, financial advisory/ intellectual property teams/ legal advisory, contacts for potential investors, manufacturing, initial financial support, training, and guidance, than Incubator will be a good option for you.
FAQs
1. Which is better accelerator or Incubator?
It depends on your needs and stage of your business. If your business is at an early stage and looking for fast growth then you should go for an accelerator.
But if you have an idea and you are looking for guidance and necessary resources than you should go for Incubator.
2. How much accelerators charge for their services?
Generally, business accelerators charge a little percentage of equity and program fee. It can be on a monthly or lump sum. 
3. Who fund incubators and how much they charge for their service? 
Incubators usually funded by government, universities and other educational institutions.They do no charge for their service. In some cases they take little to no percentage of equity.
4. How is accelerator different from venture capital? 
Accelerator helps the business to grow by providing necessary resources and fund a little amount in the business. But venture capital is a funding mechanism that aims to fund business to increase the valuation of the company.