Money is the most significant element that is required to run any business. Do you know how we can raise funds by BSE? Yes, I know by listing our business on BSE. But do you know how it is done? So, in this blog, we are going to explore how to raise funds by BSE.
What's in it for me?
What is Fundraising?
Fundraising is a process of arranging funds for a business. Funds are an essential part of a business. They act as blood for business. It is challenging to run and grow a business without money. .
But knowing how to get funding, let's get familiar with different levels of funding that a business raises during its entire life.
Firstly in the stage of Startup
In this case, the startups' founder is looking for an initial fund to start their business. Therefore the owner raise fund from friends, family, and relatives by borrowing. It is difficult for a business to raise funds by BSE in the initial stage.
Secondly in the stage of early Startup
Usually, in this stage, when the business starts operating in the market it needs working capital to run the business properly. For this, they look for angel investors.
An Angel investor is successful businessmen or entrepreneur who invest in the business and fulfill the monetary needs. However, Angel investors take some percentage of equity in return. It is difficult for a business to raise funds by BSE in the early stage.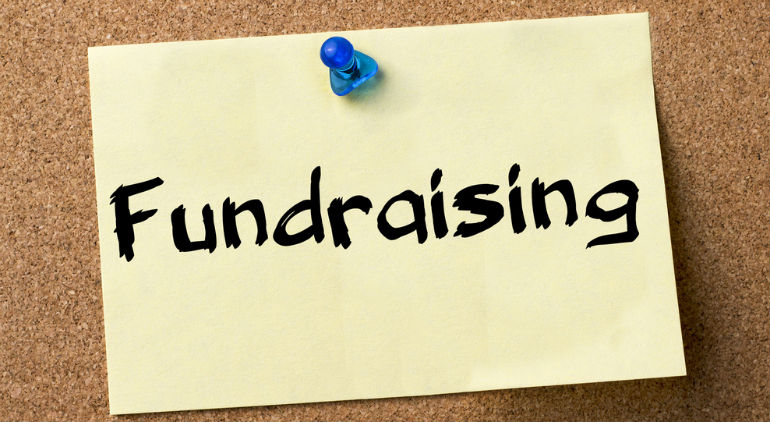 Growth stage of a startup
On the other hand, venture capital is a funding mechanism that invests in startups and helps them grow. They provide seed capital for business. Thus, venture capital increases the valuation of the Startup.
Venture capital generally seeks technology, biotech, software-based companies. However, Venture capital does not focus on profit-making. In the growth stage, venture capital can help the business to raise funds with BSE.
Their primary focus is to increase the size of the valuation. It works at high risk. Venture capital focuses on sales and market share so that they can raise more funds from the market.
Business loan by banks
Not everyone can approach and pitch the angel investor or venture capital. Another way to get funds for business is through bank loans. Banks provide business loans on interest rates of 11% to 16% annually.
Banks loans are much more comfortable than taking funds from investors.
Maturity stage of a startup
In the maturity stage, startups usually seek private equity investments. Unlike venture capital, private equity focuses on all types of businesses, whether manufacturing, retail, IT, or FMCG.
It demands stability in business. Private equity mainly focuses on profit-making. It brings growth capital for business. Private equity works at low risk. It gives stability and profit to a business.
Private equity generally comes at the stage of expansion. It gives comfort to repay investment money, Unlike bank loans. Private equity exits by issuing the IPO of the company in the market where a company can raise funds with BSE.
Stage of expansion
After the growth stage and maturity stage when a company seeks expansion. The best way to do it is by IPO.
Initial Public Offering(IPO) is a process of offering shares of the company to investors. The company sold the shares to investors to raise funds for working capital, debt repayment, etc.
By IPO, entrepreneurs list their companies on the BSE to raise funds from the public.
Let's understand what BSE is? What are the funding platforms? And how to raise funds in BSE.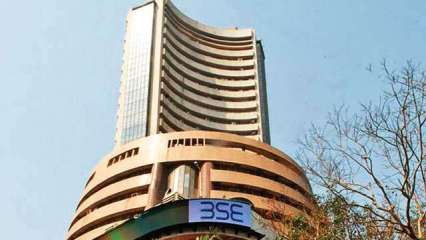 Introduction to BSE
BSE (formerly Bombay Stock Exchange) established in 1875. It is Asia's oldest and now the world's fastest Stock Exchange. BSE is India's leading exchange group and has played an essential role in developing the Indian capital market.
The BSE provides an efficient market for trading in equity, debt instruments, debentures, currency, interest rate, mutual funds, and stock trading.
BSE also has a successful platform for trading in equities of small and medium enterprises (SMEs). BSE also has a platform for fundraising.
It has a global reach with customers across the world and a nation-wide presence. BSE's systems and processes are designed to protect market integrity.
Raise funds by BSE platform
To promote the startup culture, the Bombay Stock Exchange is Asia's oldest exchange launched the 'BSE Startups' platform on December 22, 2018.
As part of the launch, the leading external currency market has signed an agreement with Cornerstone Ventures Investment Advisers LLP and Venture Catalysts Private Limited. This initiative will help startups to raise funds by BSE.
The collaboration with the two firms will help the BSE to incentivize the startups in the field of IT, Fintech, 3D printing, biotechnology, and life sciences, space technology, and e-commerce.
The platform will also help in listing startups of hi-tech defense, drones, genetic engineering, nanotechnology, artificial intelligence, big data, virtual reality, e-gaming, and robotics.
According to Ashishkumar Chauhan, MD & CEO, BSE, -, "BSE is the origin of capitalism in India. Bombay Stock Exchange helped India to create a wealth of more than USD 2 trillion.
In the future, hi-tech startups will require less capital but will be able to create Excessive wealth. Indian youth need to get involved in more startups and raise funds from other Indians using BSE Startups platform.
Hi-tech companies will come and raise funds from investors through this platform, helping immense wealth creation for startups, investors, and the country by creating jobs.
How to raise funds by BSE
Till now, we have learned what BSE is, and It's funding platform. Let's explore how to raise funds on the platform.
The BSE has a startup platform called BSE SME for startups and small, medium enterprises. This platform allows SMEs and startups to list their company in BSE.
In the last eight years, more than 311 companies have been listed in BSE. Out of which 66 companies have been migrated to the main board platform, They raise ten crores on an average.
BSE listing will help the companies to build the trust for funds. BSE promotes capitalism without capital. Investors from different places can invest in the company through the BSE platform.
Procedure for listing
A company with three years of market experience can list their company in the BSE. A company will have an issued capital of Rs 3 crores after listing in BSE.
The company raises funds by BSE on the basis of their equity. A new company that is registered in Startup India can raise a fund of Rs. 25 lakh to 1 crore.
Especially High tech companies can list their companies and raise funds with zero capital and no prior experience.
Firstly the company has to appoint a merchant banker who helps them in listing.
Then the merchant banker will arrange all the documents and formalities for the listing like material contracts, the financial documents, promoter details, government approvals, etc. and prepare documents for IPO, which include IPO structure, share issuance and other financial requirements.
After the documentation process, the draft prospectus and DRHP are submitted to the stock exchange.
The BSE official will visit the company site and verify all the documents
For more detailed information about BSE listing, you can read our blog on BSE listing. After the post, site visit the promotor interview listing advisory committee
After a satisfactory interview and site visit, The BSE will issue an In-principal approval.
That the ROC approves the opening and closing date of the issue, the Marchant banker intimate the exchange about the opening dates of the issue along with the required documents. Source
At last, the Initial Public Offer (IPO) opens and closes according to schedule. The company submits the documents to the BSE SME for allotment. After the allotment, BSE issues a notice for listing and trading.
So this is how a company starts issue IPO and raise a fund using BSE.
Conclusion
We have seen in this blog that capital is required in every stage of business. In this blog we understand that what is fund raising and what are the stages of funding. Then we see how a business can raise funds with BSE and what are the procedure of doing it.
FAQs
1. When will a company raise fund with BSE?
A new hi-tech company that is resisted in startup India can list in BSE directly. For a company other than hi-tech has to follow the listing criteria.
2. What are the criteria to list company in BSE?
A company should have issued capital of Rs. 3 Crore after listing. A company should have at least 3 years of experience.
3. How much money does a company raise with BSE?
A new company that is registered in Startup India can raise a fund of Rs. 25 lakh to 1 crore.