Mobile marketing is an online marketing strategy to target mobile users. Many customers are using mobile devices nowadays, and due to this, many marketers target mobile users more. So, Mobile marketing is to appeal to mobile device users online or offline. Mobile marketers provide users with inbuilt features even before they are on the go. Hence, These facilities encourage more and more customers to use facilities effectively.
What is Mobile Marketing?
As Mobile is the future of marketing, many marketers are focusing on them. So, They target smartphones, tablets, or iPhones, etc. which are in high demand.
Also, many features are available in smartphones from reading, games, mailing, etc.
Key takeaways of Mobile Marketing
This marketing includes promotions. You also might have noticed many ads, promoting texts and SMS on your mobile devices. So, Those messages are to target your customers to make them aware of your business or products.
Sometimes, you also receive many notifications on downloading apps on your devices. Those notifications are sent to make you always use those apps and remember them.
In mobile applications, many ads are shown for free gems or giveaways. If you play online, you have sometimes demonstrated 5-10 seconds of commercials. If you use location services, then you are shown ads accordingly.
Moreover, in this market behavior, marketers don't consider demographics; instead, they find behavior data.
Demographics like age, gender, choices, preferences, the location should be in consideration for it.
This sometimes uses some different factors like screen size, as many people react differently to mobile screens. Many tablets and mobile users have noted different choices of online organisations Marketing strategy.
These strategies are for organized personalisations. Macustomisationusually useless those techniques for personalization and customization. These marketing strategies will help you to market your target customers
Buyer's persona of customers
Understanding your customers is a critical factor in marketing. Marketers usually use those persons to target a specific type of audience. It should be your first step before marketing to make personas. The buyer's persona is like a tool to market effectively. You can create multiple buyer personas according to your business. These personas will help you get more customers. You can make a buyer's persona effectively with some simple steps like adding their choices, preferences, background, goals, as, age, gender, income, type of content, objections, job description, role in the buying process and much more information you can add in your personas.
Also, make a point of mobile usability time, Interest, and many things to add in more information.
Simply start with the detailed data available online about mobile usability. You could add things like this-
How many emails did they open on mobiles?
How much time do they spend using Mobile in a day?
What's the age of your customer, and how much time behaviour spend on smartphones?
To better understand your customer's behaviour and trends, check Google analytics tools to know the site's traffic. Check out surveys and other stuff related to mobile usage and users.
Use the A/B testing method- This method compares two types of data that have useful information about your customers. Try to use those data in your mobile marketing strategy.
When you have checked all about mobile usability, you also have to check emails. Email marketing is also helpful in mobile marketing, as you can market your customers through emails. Check out at which time is your client is likely to check email. Where do they stay? As it can affect time if they are staying in different countries. Which title do they love? And many things to consider for mobile marketing.
Set Goals
Settings specific goals will help you to perform better. Goals will give you the definiteness of what steps you should take next. If you just start mobile marketing without setting a particular purpose and intent, it might be hard for you.
KPI's will help you to determine what you need to optimize and test. Measure factors that will help you to identify what strategies to use of our marketing.
Engage- Try to make a mobile-friendly website for better user experience. Many users make use of mobiles to use sites. Due to the use of a mobile marketing strategy, consumers can easily reach out to your customers well.
Acquisition – These are strategies that will help you to get leads in many ways. Acquiring new customers is always hard then retain old customers. If you build trust and make your customers loyal, they will most probably buy next time from you. You can use mobile-friendly buttons in notification in apps or emails. This user-friendly structure and site will encourage them for the call to action.
Customer service – You should always be the best in customer service. These are not mobile marketing strategy-It's essential in any business. Loyal and happy customers will prefer to buy from you again. Also, they will promote your business. For this- use call to service marketing strategy. On-site or in apps place call options so that your customer can reach you easily.
Tips for using mobile marketing effectively.
Strategies to improve your customer experiences are Below:
Use Mobile friendly website
ItIttomobile-friendly website for every business. The website is essential nowadays due to increased mobile users. You can target the mobile user easily by making a user-friendly website.
Google also ranks a mobile-friendly site on the top as compared to others.
For Google, the mobile user is a massive priority as grown users.
A mobile-friendly site should be:
Mobile marketing on Mails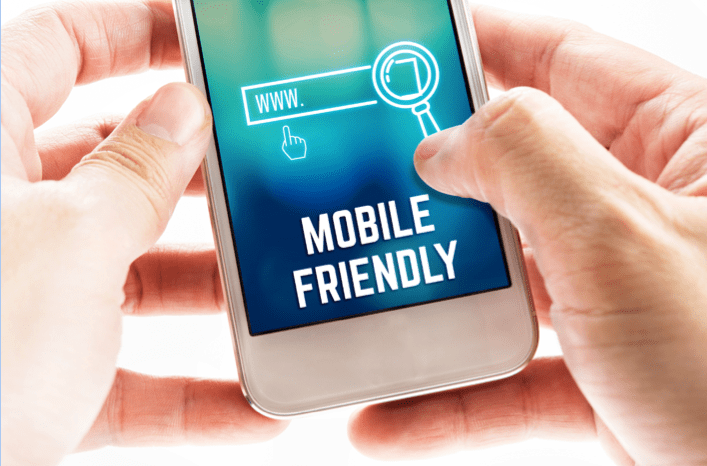 Approximately 57% of emails are viewed on mobile screens. And it's an excellent opportunity for mobile marketers. Through emails, you can easily make your customers aware of new products and services.
Make your customers take some actions so they can engage with you well.
SMS in personal
SMS is a great way to market to your customers. These short messaging technique always works as the customer also finds a context. And you also don't need any internet connection to receive those messages. Over 3.6 billion people can get messages, and you can target a vast population easily. This is a great mobile marketing strategy. Also, keep in mind to send user-friendly messages that please your customers.
Some tips for sending a user-friendly SMS
Notifications
Notifications or alerts is a great mobile marketing strategy to engage your customer. These are small reminders, notifications, call to actions, etc.
Notifications engage customers with the app or your service: goals reminder, action. Plan, events are all notifications mostly used by mobile marketers.
In-app advertising
Many games and apps use this mobile marketing strategy of advertising in mobile apps. It
Conclusion
Mobile marketing is growing exponentially over time. Brands are now more interested in spending more budget on smartphone-based audiences. From a 5 year kid to 70 years old people using the internet, social media, and several applications. But when it comes to marketing not everyone is our customer and if marketers do not have an idea about their
targeted persona then they will lose their money.
Before starting a mobile marketing campaign or any online marketing campaign first clear about the buyer persona then make a strategy around your buyer persona. Do not put all your eggs in one basket. Always test your ads in various ways.
FAQs