Are you thinking of going to a foreign market?
The foreign market has enormous potential, and you can get a lot of opportunities in the foreign market.
But apart from that, Foreign markets are effects by many factors, and sometimes the entry in a foreign market is very hard. Many factors affect entering a foreign exchange. Apart from laws and rules, many third party pressure is there.
What's Inside?
What is Mega marketing
Mega marketing is a marketing strategy influence a third party( politicians, government, cultural institutions, labour unions, banks, etc.). In 1986, Kotler( American marketing consultant) introduced the Mega marketing term. It is a type of marketing of which Big Companies use to enter in other markets. It is a skill which a marketer must have in it.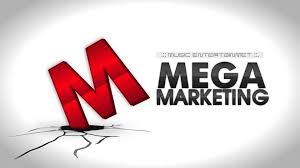 Why market a third party? 
In business, there is a buyer and a seller( company owner). But sometimes, to sell, you have a buyer, seller, and a third party. Moreover, the third party has control over your customers or influence them. Sometimes to get into the market or to sell a product, you need to change such third parties.
For example, when Pepsi came to India, it had first to influence the Indian government( third party) to gain access to sell in the Indian market.
By influencing these third parties, you can quickly market to the local audience as they have the power to control them. Sometimes these third parties block foreign traders or companies from conducting business in the local market. The government and authorities of some groups can enforce a law or tariffs to stop international companies from entering local markets. Thus, you need to know some Mega marketing strategies to play safe.
By using some mega marketing strategies, you can market to those authorities.
Is Mega marketing valid for your customers?
Third parties usually have a high impact on a local audience or the people under them whom you can target. So, is not for local customers. These third parties can impact the customer's perception and can help your product sell. Third parties include big parties, government, agencies, media, or opinion leaders.
If these people are opposing you or your business, then it's a high chance that the local consumers also will. If a market has many such barriers are called blocked markets. Also, it's difficult to enter such markets quickly. They have power and public relations to help you or kick you out. That's why these factors(open relationship and electric) are essential for foreign companies.
To avoid this, you need to use Megamarketing strategies effectively. Sometimes, attractive offers also not work in such cases. Then, you need to use sanctions and inducements to cope with this problem. If you use mega marketing strategically in economic, political, and public relations, it would be easy for you to enter a foreign market.
Megamarketing strategies to help you enter in foreign markets
As every market has, it's own distribution, suppliers, workers, and customers. Everyone is bound to each other and affect each other directly or indirectly as these people's are connected to each other and have a great role in the market and system. These peoples are usually supported by third parties( political parties, government, agencies, banks, and other institutions). They can affect your entry into the market and can be a barrier. Third parties also support them and help them by creating barriers like tariffs, rules, laws, etc.
How big companies used the Mega marketing strategy?
Even many big companies have to suffer through this problem before entering a foreign market. Because as third parties try to protect their consumers, distributors, and dealers, they put heavy tariff taxes to create a barrier. Japan also always tries to save its distributors and dealers and not allow any other to enter. For example, Motorola also suffered for many years because of that. Motorola wanted to sell it's telecommunication equipment there. Later, by influencing Washington and by Pressurizing Japan, it's was able to enter the market.
Not only Japan, but other countries also make it tough for other companies to enter. Or protect their suppliers and dealers; they made rules and high tariff taxes.
For example, France also did the same. To make barriers for Japanese products, it imposed heavy tariff taxes, and limit on Japanese products.
Moreover, the British and French also suffered to gain landing rights and had a huge loss.
So, it's obvious that many companies are facing these problems because of third party pressure. To eliminate those, you can need some extra mega marketing skills.
Basically, in main marketing focus is to develop four skills- Price, Product, Place, and promotions. But, in some situations like to enter a blocked market, you need to have some mega marketing skills that will help you out.
Mega marketing skills
Here, I have listed some examples and how you come up with ideas, and it will give you ideas of what skills you need. 
Fresh taste
The fresh taste is a manufacturer in the US of milk stabiliser equipment. It wanted to launch it's milk stabilising equipment in the Japanese market.
Many problems we're faced by this company to a successful business in Japan. As milk stabiliser is a new product, and many are unaware of it. It was a challenge for Fresh taste to sell. It can be stored for three months at room temperature and more in the refrigerator.
Due to unawareness of milk stabiliser, Fresh taste had to run an advertising campaign to convince Japanese customers. Here you have to note how Fresh taste used megamarketing strategy to make people aware of there brand. You can also use this strategy in your business.
Many consumers had an objection about the safety of the milk stabilizer.
Many farmers were objecting to selling stabilized milk because of competition as they were scared if dairies will give them a game.
The Health Ministry was also not accepting them.
The fresh taste had to take several actions to understand the behaviour of the Japanese market and to spread awareness about milk stabilisation.
You also should be prepared to face such problems in the Foreign market. Mega marketing actions are not definite; you can't tell what will work and what will not. This, to avoid such issues, keeps your mega marketing strategies up to Mark and be prepared for anything.
Marketing v/s Mega marketing
When considering Marketing, Mega marketing is also a part of it. But, they have a little difference. As companies always have to face blocked markets not only internationally but also in domestic markets. As both local and international markets are affected by the market barriers, you need to understand the difference between them.
The main objective is to satisfy the consumer's demands. Also, in mega marketing, you should be focused on meeting consumer's needs through third parties.
Parties involved are consumers, distributors, banks, and mega marketing; many government parties and agencies are involved who affect the business and your brand.
Both are the same, and they both include market research, product development, pricing, promotions, and other factors.
But it can be much hard to develop these marketing in mega marketing.
Conclusion
Mega marketing is all about marketing to third part agents. As the name says, it's not about marketing in a vast market. In many foreign and domestic markets it's very hard to enter. Moreover, many other factors affect in mega marketing. Try to keep your entry-level secure as many countries has different laws and rules.
Firstly, check how many hurdles are there in entering a market. Also, consider many other factors like competition, laws, rules etc. Secondly, check how much tariffs are imposed on businesses. Do you have enough money to spend on campaign, banners etc.?
Many mega marketing strategies are mentioned above that will help you get entry quickly in a foreign market.
Strategic Planning is essential in mega marketing.
Use the campaign to know your customers
Campaign to make customers aware of your brand.
Third-party influence on your business.
Lastly, as many countries try to keep foreign countries out, they impose massive tariffs and other restrictions on them. To avoid all this, you need to control factors that are in your way. Also, check how big companies tackle market entry problems.
FAQ's