The downfall of Anil Ambani | Case Study
Do you know Anil Ambani? 
He is a famous Indian businessman and the younger brother of Mukesh Ambani, who is the richest person in India.
Once a time when he was the 6th richest person in the world but now his net worth is Zero.
In this blog, we will discuss what are the reasons that lead him billionaire club to zero. 
What's in it for me
Companies owned by Anil Ambani 
Who is Anil Ambani?
Anil Ambani is an Indian businessman and chairman of Anil Dhirubhai Ambani Group also known as Reliance Group. Also, He is a son of a famous Indian businessman Dhirubhai Ambani and the younger brother of Mukesh Ambani who is chief of the Reliance Industry.
He owns many renowned companies such as Reliance Communication and Reliance Power. Reliance Group operates its business in many industries such as finance, power, and telecom.
Reliance Power which is owned by Anil Ambani is also credited with the fastest Subscribed IPO. In 2008, Reliance Power's IPO was subscribed in less than 60 seconds which is the fastest in the Indian capital market.
Also, Once a time when Anil Ambani was counted as India's richest person but now his net worth. The Reliance Group is India's top 3 private business houses by all major financial parameters. Reliance Group's market capitalization is 325000 Crore.
The company has a 100 million customer base in India and a 12 Million shareholder base in the world. Anil Ambani also alleged a suspect in 2G Spectrum. He is interrogated by CBI but CBI did not find any evidence against him. 
Story of Anil Ambani
Anil Ambani was born on June 4, 1959, in Mumbai, India. His father's name is Dhirubhai Ambani who is the founder of the Reliance Industry and his mother's name is Kokilaben Ambani.
His elder brother's name is Mukesh Ambani who is now Chief of Reliance Industries. Ambani completed his graduation from  Kishinchand Chellaram College and earned a Master's Degree in business administration from Wharton School, University of Pennsylvania. Anil Ambani joined Reliance Industry in 1983 as a co-chief executive officer which is founded by her father.
He is known for many innovations in the Indian financial market, some of leading India to overseas capital markets with international public offerings of global depositary receipts, convertibles, and bonds. Under the leadership of Anil Ambani Reliance Industry raised $2 Billion from the overseas financial market.
Ambani took the Reliance Group to new heights and Reliance is a leading company in textile, petrochemical, power, and communication. Anil Ambani was also elected a Member of the Rajya Sabha as an independent member in 2004.
Anil Ambani married  Tina Muni who is a Bollywood actress. In 2002, Anil Ambani's father Dhirubhai Ambani passed away. Later Anil Ambani and Mukesh Ambani split Reliance Industries.
By the split, Anil Ambani wins Reliance Communications, Reliance Capital, Reliance Energy, and Reliance Natural Resources Limited.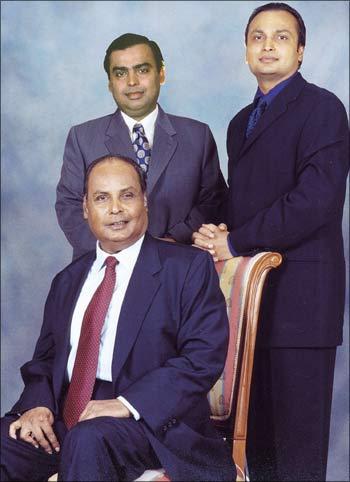 Anil Ambani's company called Reliance Group and Mukesh Ambani's company called Reliance Industries. His company has due to Ab Unit India's $77 Million in which Anil Ambani gives his personal guarantee. In this case, the Supreme Court asks him to pay due to AB Unit or go to jail.
Three Chinese banks Industrial & Commercial Bank of China Ltd., China Development Bank, and the Export-Import Bank of China filed a lawsuit against Anil Ambani that they have due of $925 Million that was provided to Reliance communication in 2012 on behalf of Anil Ambani Chinese bank. On Anil Ambani's plea, Delhi High Courts sent a notice to three Chinese Banks for an opinion on filing a separate bankruptcy case against Anil Ambani in India.
Also Read: Who is Kris Jenner? Complete Case Study
Companies owned by Anil Ambani
Anil Ambani owned Anil Dhirubhai Ambani Group (ADAG) known as Reliance Group in which they have many subsidiaries. So let's talk about all of them in detail. 
Reliance Communications (RCOM)
Reliance Communication was founded on July 31, 2002. The Company is led by Anil Ambani after the Split of Reliance Reliance Group. The company started its operation by providing service voice calling.
The company also launched its smartphone in collaboration with Lenovo. Reliance Communication also acquired MTS Indian and Digi Cable.
Reliance Communication also tried to merge this company with Aircel which is another telecom company but this deal was cancelled due to some internal reasons.
In 2019 Company filed for bankruptcy because the company was unable to pay its due. The company has a debt of 50000 crore and assets worth 18000 crore that is why the company filed for bankruptcy.  

Reliance Capital (RCL)
Reliance Capital incorporated in 1986 as a Reliance Capital & Finance Trust Limited. Later they changed this name to reliance capital. Reliance Capital is an Indian financial company owned by Anil Dhirubhai Ambani Group. It's India's leading private financial company. In 2017, the company's net worth is 16548 crore.
In 2018, Reliance Capital ranks 77th in Fortune India 500 and 5th in no banking finance. The company many financial services such as asset management. Mutual funds, life insurance, and stockbroking, reliance general insurance company.
The company has more than a 20 million customer base in India. He is the chairman of this company. Reliance Capital is India's top-rated banking financial institution.
| | |
| --- | --- |
| Industries | Finance |
| Headquarters Regions | Asia Pacific |
| Founded Date | 1986 |
| Funding Status | Active |
| Website  | www.reliancecapital.co.in |

Reliance Energy 
Reliance Energy Generation Limited also known as Reliance Power is also a part of the Anil Dhirubhai Ambani Group. The Company was incorporated on 17 January 1995.
The core business of Reliance Power is to develop, construct and maintain power projects in India as well as internationally. It also runs power generation, transmission, and distribution business in several parts of Maharashtra. In 2019, Company ranked 176 on the list of Fortune India 500 and 9th in the Power Category. 
| | |
| --- | --- |
| Industries | Facility Management, Information Technology, Infrastructure, Telecommunications |
| Founded Date | 2008 |
| Founder  | Dhirubhai Ambani  |
| Legal  | Reliance Infrastructure Limited |
| Website  | www.rinfra.com/ |

Reliance Entertainment
Reliance Entertainment is another company of Reliance Group. The company incorporated on 15 February 2005. Anil Ambani is chairman of the company and his wife Tina is the director of this company. 
Also Read: What is Vijay Mallya's Scam? Vijay Mallya Case Study
The downfall of Anil Ambani 
Anil Ambani goats Reliance Communication, Reliance Power and Reliance Capital from the demerger of Reliance Group. All these businesses are new and have great growth potential in the future.
He took heavy loans to buy big power plants. They invest in a lot of power projects. They show improper aggressiveness towards the power business. The Power Industry faces some difficulties and they are unable to handle these difficulties and their debts are raised.  While they also took heavy loans to run and grow Reliance communication.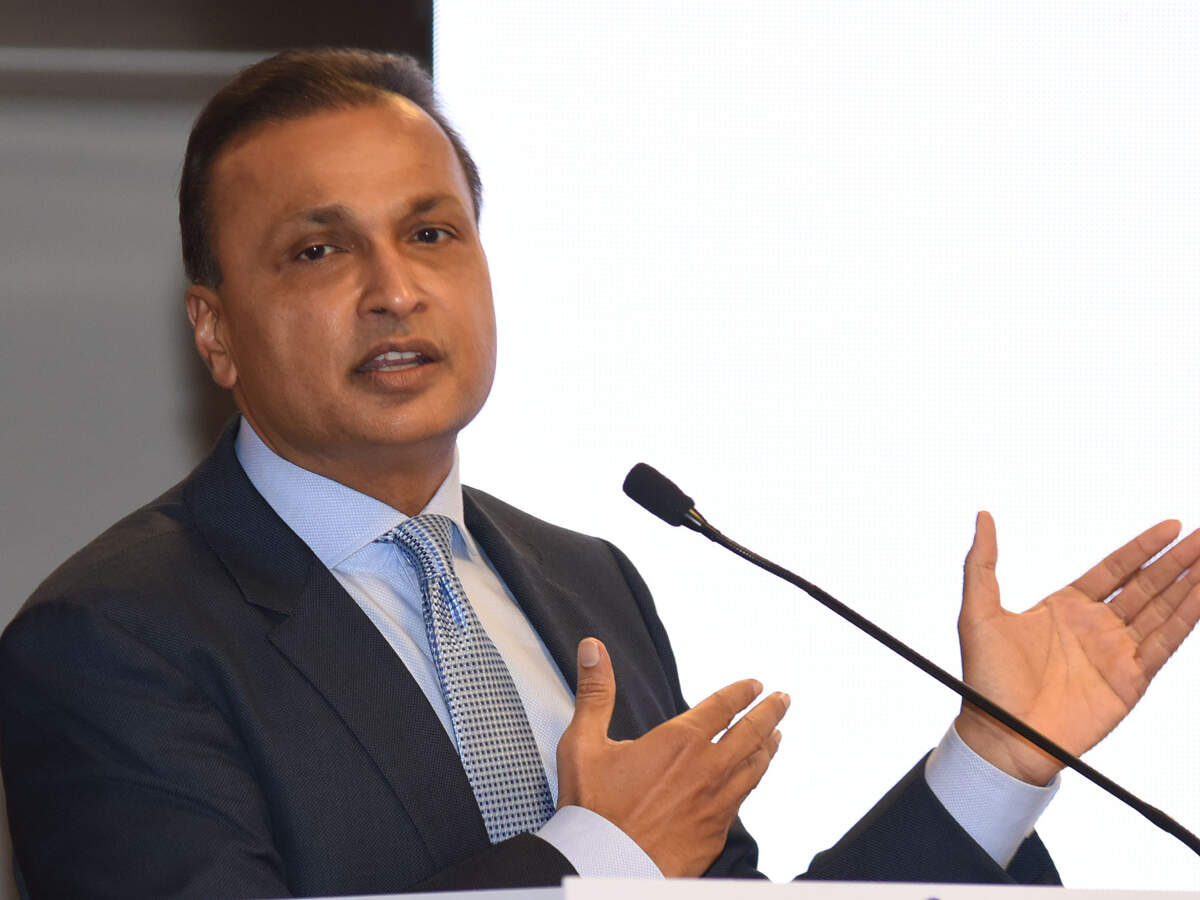 They are facing intense competition in the telecom industry. The situation goes very bad when JIo enters the market and a lot of the customer base shifts to JIO from Reliance communication.
Due to all this, their business is not growing so much and they need more cases to survive in this venture. As a result in 2019 Reliance communication had to declare bankruptcy. The other reason for failure is wrong diversification.
He diversified its business wrongly. They did not focus on a particular business and led that business to success. They wrongly invested in a new business and took a loan to start this business.
All the businesses in which they entered are capital intensive and they don't have the capital to invest in this business. Their debts are already high and their business is also declining. This is the reason why his telecom business shutdown and other business are struggling. 
How Anil Ambani paying his debt 
Anil Ambani is looking for different ways to pay his debt off. Anil Ambani has made a plan to make Reliance Infrastructure debt-free by the financial year 2021. They said that Reliance Infrastructure has a debt of ₹6000 crores while the company's net worth is ₹11000 crore and assets of ₹65000 crores. To execute it Reliance Infrastructure sold its office, Reliance Center to Yes Bank for ₹1200 crore. Reliance group had a loan of ₹2900 crore from Yes Bank and they sold it to pay off the same.  Reliance Infrastructure also sold its entire 74% stake in PKTCL to India Grid Trust for ₹900 Crore. Besides it, they also sold Delhi-Agra Toll Road to  Cube Highway & Infrastructure for ₹3600 crores.
Anil Ambani 

Net-worth
Once when Anil Ambani was the Richest Businessman. Anil Ambani has a $1.7 Billion net worth on 3 April 2019. He is #1349 on Forbes billionaires list and #68 is India's richest person but in 2020, he says "My net worth is zero after taking into account my liabilities. In summary, I do not hold any meaningful assets which can be liquidated for the purposes of these proceedings." 
Is Anil Ambani still a billionaire?
No, he is no longer a billionaire.
Who is Anil Ambani's Wife?
Tina Ambani is a former Bollywood actress.
How many Children does he have?
He has 2 sons Jai Anmol Ambani, Jai Anshul Ambani.