What is Marketing Promotion? Complete Guide
Do you know What is Marketing Promotion?
Every day you see a lot of promotion directly or indirectly.
Marketing Promotion is Way of Communication between buyers and consumers to increase brand awareness, increase sales and brand loyalty.
So let's started the most detailed blog on Marketing Promotion
What's in it for me
What is promotion in marketing (Marketing Promotion)?
Promotion is an important part of marketing. Marketing promotion is defined as a way of communication between buyer and seller in which a buyer persuades his audience to buy his/her products.
The main aim of Promotion is to create awareness of product/services, create interest, sales and increase brand loyalty. Promotion is an element of 7 p of marketing which is considered as the most important part of marketing strategy. Promotion is also an element of the promotional mix.
Definition of Promotion in Marketing
"The promotions mix (the marketing communications mix) is the specific blend of promotion tools that the company uses to persuasively communicate customer value and build customer relationships."
-Philip Kotler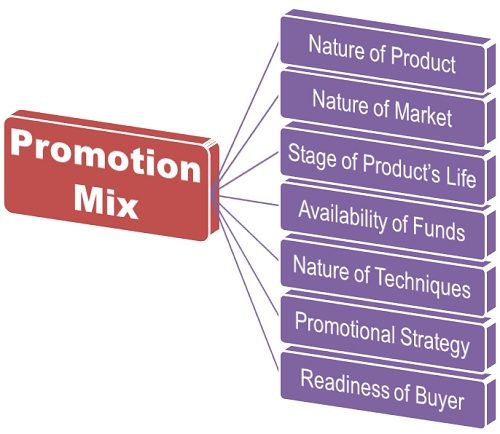 The main purpose of promotion is to educate your audience regarding your products or service. Imagine if nobody knows about your products or services about how they can buy your products or services.
Some people think Promotion is only used for an increase in sales but that's not true it is one aspect of Promotion.
Promotion plays different roles in Your Company's marketing Plan i.e, Recall your brand value in Target audience, increase brand awareness or introduce your brand to a new audience.
The Promotion mix is a blend of different promotional tools used by businesses to create brand awareness and sales.
Types of Marketing Promotion
There are the following types of promotion in the marketing mix.
1. Personal Selling
The first type of Promotion is Personal selling in which an individual is involved in an interaction with customers with objective sales. It is an effective way to manage personal customer relationships.
In Personal selling, an individual called a salesman acts on behalf of the organization. A salesman is a trained person in approaches and techniques of direct selling. These salespersons are very expansive and only used where the product margin is so high.
2. Sales Promotion
Sales promotions tend to be thought of as being all promotions apart from advertising, personal selling, and public relations. It includes free coupons, limited time off, free accessories.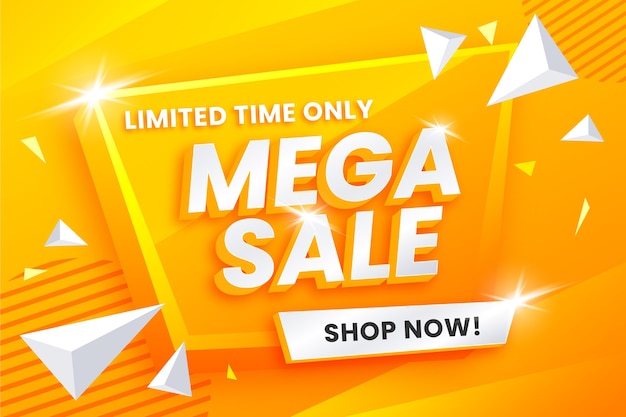 The main objective of sales promotion is to attract customers whether its new customers or existing customers. It is a very effective promotional tool that is used by several big companies to increase their sales.
3. Public Relation
Public Relations is a mutual understanding between the organization and its customers, investor there and other stakeholders. Public Relation is a very important tool for an organization which aims to maintain a particular image in the minds of customers, investors, and stakeholders.
4. Direct Marketing
Direct Marketing is a form of communication between an organization and its customers in which the company directly communicates with its customers.
For Example, Harpic which is sold on almost every shop but if a salesman from a company directly goes to their pre-defined customers to sell their products its called Direct Marketing. We can also say that direct marketing is any marketing undertaken without an intermediator.
5. Advertising
Advertising is a paid way to communicate with the audience. Advertising is an effective tool for promotion which also helps in increasing brand awareness and increase sales.
There are a lot of paid ways i.e, Newspapers, Television, cinema and outdoor advertising. Nowadays Digital Advertising is also trending which one we will cover later.
6. Sponsorship
Sponsorship is a way whereas an organization pays to feature in a particular event and cause. Nowadays companies sponsor Events, movies, and crickets.
Sponsorship is also an effective tool for Promotion in marketing. For Example, you have sponsors A IPL league, a lot of People watch IPL every Now Your Brand name will be shown to this person which indirectly markets your brand to this audience.
7. Trade Fair & Exhibition
Trade Fair & Exhibition is another effective tool that is mostly used by B2b business for making new business Contacts. Trade Fair Provides a great opportunity to both buyers and customers.
8. Online Promotion
Online Promotion is a Digital way to promote your products and service. All the tools we have discussed yet are offline. Online Promotion is now in trend and saves a lot of marketing costs. In Online promotion, we use Social Media Advertising and Pay Per Click advertising to promote products or services.
Why Marketing Promotion Is Important
Increase Brand Awareness- The first big advantage of Promotion is Promotion increases your brand awareness. Brand Awareness means How much people know about the brand.

If nobody knows about your product or service then how they can buy your product or Service. So the first thing you need for sales is to increase brand awareness. If a lot of people will know about your product or service there are high chances that some people from them will buy your products.

Recall Brand value- The other big advantage of Promotion is its Recall your Brand among your targeted audience. Let's understand it with an example You Know Dettol Handwash And Almost everyone knows about Dettol Handwash and the reason behind we know about Dettol is called brand awareness.


We are aware of Dettol Handwash, still, Dettol advertises brand a lot the reason behind this Brand Recall. As we saw their advertising, again and again, we will remember their brand and ultimately buy their brand.

Increase Customer Traffic- Promotion Also Increase traffic. As we have discussed earlier Promotion increase brand awareness and Recall brand Value, Its quite simple its increase customer traffic.
Increase Sales And Profit- Promotion increase sales because Sales is proportionate to brand awareness and brand recall value. If Sales increases then it ultimately increases your Profit.
Frequently Asked Question
What is meant by promotion in marketing?
Promotion is a way of communication between buyers and sellers to increase brand awareness and thereby sales.

How to promote your business through digital marketing?
Digital Marketing is a way of marketing in which you market your business through digital platforms such as Facebook, Instagram, YouTube, etc. Read here for a more detailed guide.
What is sales promotion in marketing?
When you use coupons, lucky draws, and schemes like 'buy one get one', etc to promote your business, then it is called as sales promotion.
4. What is promotional marketing?
Promotional marketing is a way of sales promotion in which we run special offers intended with an objective to raise customer's interest in our product or achieve the objective of sales through it.