Introduction
So, A strategy of Marketing without advertising is Undercover marketing (Stealth marketing, Buzz marketing).
It is marketing generally used in the small business because of its low cost and leads to high customers.
WHAT'S IN IT 
What is Undercover Marketing?
Firstly, Marketing where a product is introduced to a consumer that does not seem to be advertised is undercover marketing.
Secondly, It focuses on Hidden Marketing Activities.
Thirdly, It is a natural activity and not a planned marketing activity.
Above all, The target audience will not be they are being marketed, and the hope is that the efforts will succeed in selling the product or services and get people talking excitedly about the product or service.
Hence, Undercover marketing is a Synonym of Stealth marketing and Buzz marketing.
How should an Undercover Marketing plan be created?
Undercover marketing can be used at its best when a company understands its Products and Consumers.
Also, A company may not always find people who will do a WORD OF MOUTH for them.
So here a company should know what their Marketing Agents are going to say and which Demographic they are going to target?
Generally, Undercover Marketing is a short term project because a Long term project is going to be discovered on a timely basis.
At the end of the campaign, a company should pay attention to any changes in its sales, customer traffic, or website traffic to determine whether the attack was effective or not.
Undercover Marketing In Our Business
consequently Some ways of using Undercover marketing in your business are,
Having someone other than yourself who posts positive reviews for your company on various industry websites.
Also, Ghostwriting a blog post on the success of a company who has experienced from working with you and have published it on a popular industry blog. For example i.e., Forbes.
Creating social media personalities to casually plug your services during organic conversations.
Benefits of Undercover Marketing
Firstly, Giving customers a feeling that they discovered a Valuable Product or Service.
Secondly, Reaching towards a customer who is Cynical of advertising (Does not like advertising).
It is useful for SMALL businesses who have LESS FINANCIAL INVESTMENT, have allocated LOW COST towards their Marketing Campaigns, and generally want a WORD OF MOUTH from people to market their products.
It is also useful for a LARGE business who wants to create a BUZZ for their new products before their actual Marketing Campaign begins.
For example i.e., Every year APPLE co. Before launching their new iPhones, create a buzz among people that this new iPhone is going to be launched in September.
Limitations of Undercover Marketing
Meanwhile, A company utilizing these methods has to be mindful that they are perhaps not deceiving their targets along with over-promising their results.
It is unethical for many people.
Also, Negative reviews may destroy the image of the company.
Consequently, False news to acquire customer leads may destroy the image of a company.
What is Guerrilla Marketing?
Firstly, It is an advertisement strategy for a small business that promotes its products and services with a low budget to spend on it.
So, it Means in Guerrilla marketing, there is some amount of advertisement, Which is not in the case of undercover marketing.
Some large businesses use such advertising techniques that purport to be guerrilla marketing, but the one's businesses have larger budgets and the brand has already been visible.
So we cannot compare those big brands with our small brands.
The major objective of Guerrilla promoting would be always to run tasks entirely around the roads or in any different public spots, for example, shopping centres or shores together with maximum visitors gain access, therefore as to entice a wide market to your promotion.
Benefits of Guerrilla Marketing
meanwhile, It has a very Low Budget to incur.
So, Build partnerships with the customers.
consequently, Unique and Memorable way of doing marketing.
Hence, It has high credibility in marketing.
It has a very high Efficiency in marketing.
Guerrilla Marketing also helps with Inflating the profits of the company.
Limitations of Guerrilla Marketing
Meanwhile, It often works slowly in comparison to other ways of marketing.
It's a high-risk marketing communications technique since it requires an initial investment for making viral content.
However, there is not any guarantee that the campaign will go viral, in which case the investment will be wasted.
As gorilla marketing spreads fast, So Negative sentiments of a company can also be spread quickly.
You'll find a lot of barriers which you will manage such as unpleasant weather states, unwarranted displacement of one's ads, so lots of different reasons in this way.
Hence, There might become a chance a note could be misunderstood.
Example of Guerrilla Marketing and Undercover Marketing
Guerrilla Marketing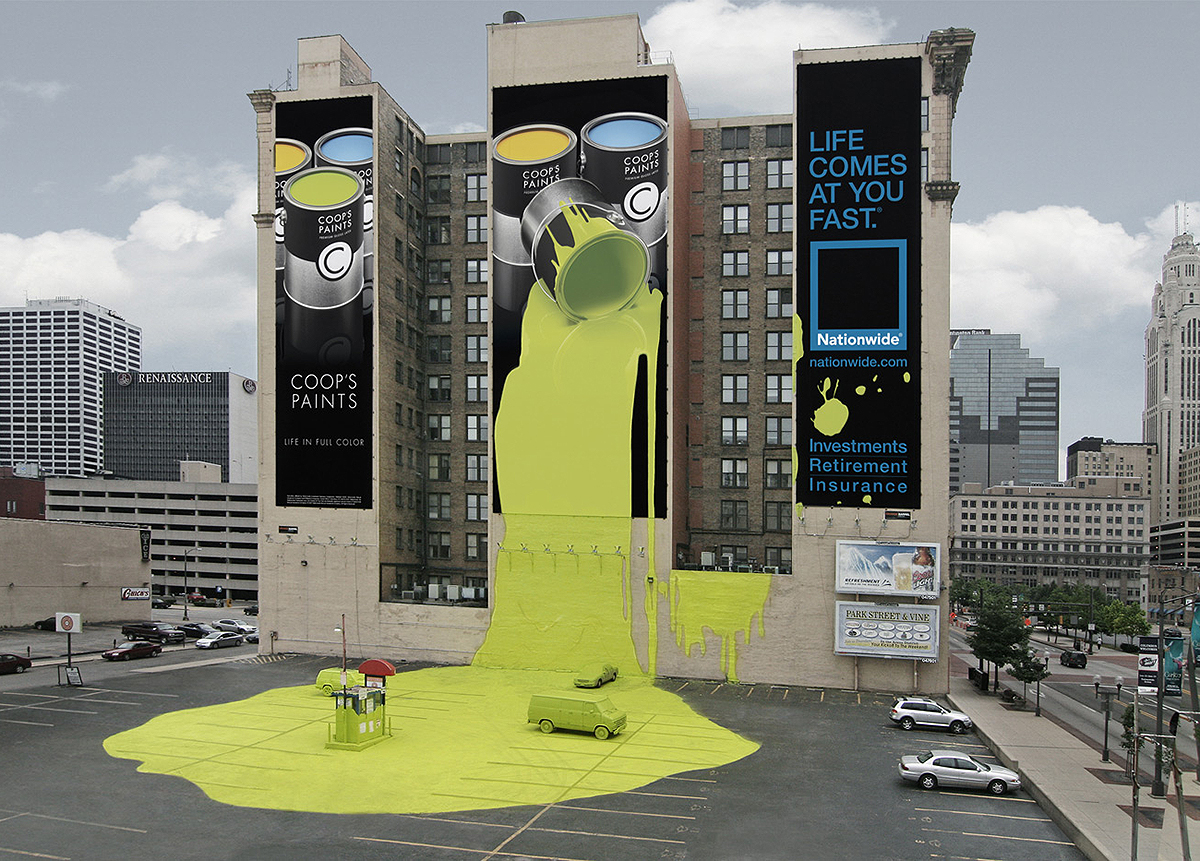 Also You can Read our Blog on What is Guerrilla Marketing? Risks & Rewards in Guerrilla Marketing
Treasure Hunt
This indicates concealing hints of the certain merchandise online and supplying your viewers an opportunity to come across a lost hint and also be rewarded.
Creative Landing Pages
meanwhile, It aims that suitable viewers for the site. So, Plus it makes more targeted visitors for your internet site and contributes to your enterprise effort.
Creative Billboard
This type of creativity has surpassed many marketing techniques so far. When you are travelling at someplace, this Billboards will take your attention.
Colgate Cavity Campaign
Additionally, Colgate left Popsicle sticks which resemble a tooth-brush in cake and chocolate to remind one exactly what eats the cake should brush teeth afterwards loving an ice cream pub to get rid of cavities.
Cars Animation
So, Primarily, Duracell, a battery producer corporation has obtained this approach and left their bus lamps to seem to be a Duracell flashlight. Hence, This type of brand new and one of a kind method of promotion.
Undercover Marketing
Hence, The automobile proved to be an essential region of the picture and highlighted prominently in a great number of scenes that anybody can express the whole picture was one huge advertising for mini-coopers.
Ergo, they gave Blackberry cell phones to enticing women who have them sit bars together with their Blackberry's cellular phones and flirted with all the male customers.
When the girl hooked one, they would ask the male clients to enter his number in their phone, promising him to call to go out of date. So, The ploy was just to get the guy to use the Blackberry.
Firstly, The Fake Tourist Sony Ericsson campaign for their T681 mobile phone hired paid actors asking strangers passing by to take their photos in front of tourist destinations throughout New York City.
Additionally, since the stranger helped the celebrity by carrying his image, from introducing different options that come with their camera mobile. Last, The last objective of this effort was supposed to receive folks buzzing on your telephone.
Conclusion
Firstly, From the whole discussion explained above, we can conclude that Guerrilla marketing and undercover marketing are not the same.
As per my view, Undercover marketing is a subset of Guerrilla marketing because All the features of Guerrilla marketing are included in undercover marketing, but all the features of Guerrilla marketing are not included in undercover marketing.
FAQ's