2 Minutes Summary
Udaan is a B2B trade marketplace that is specially designed to empower, retailers, wholesalers, traders, and manufacturers using technology as a source. Udaan is run by Hiveloop Technology Pvt. Ltd and is a special initiative for small and medium businesses in India. A startup has to be valued at $1 billion or above if a privately held startup wishes to be in the unicorn club. Udaan was founded in the year 2016 by the former employees of the Ex-Flipkart. Amod Malviya, Vaibhav Gupta and Sujeet Kumar is the trio who founded Udaan. Udaan is trying to build a full-stack platform for small and mid-sized enterprises which will be the combination of a marketplace, logistics, and lending. Going by the reports, there are 50 Million SME(Small and medium enterprises) in India and the total number of transactions that take place across these segments has crossed 600 billion. In the fiscal year 2018, the company Udaan reported its revenue of ₹65 crores. Whereas total expenses were ₹66 crore and losses of ₹59.5 crores. Full Detail in Blog
 UDAAN (CASE STUDY & BUSINESS MODEL
"Aise jagah jahan par buses milna mushkil hai (such inaccessible places where getting a bus is difficult), the retailers are dependent on Udaan for sourcing and procuring of materials," says Sujeet

So let's start the Udaan Business Model..
About Udaan.com – Overview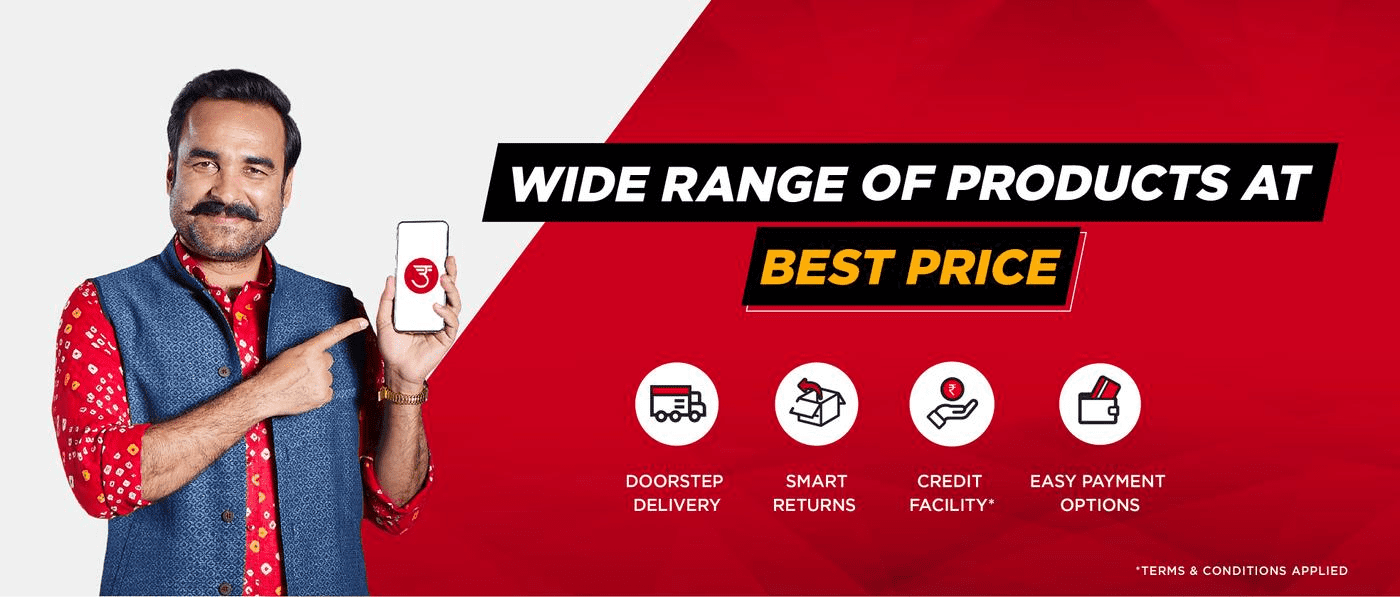 Udaan is a B2B trade marketplace that is specially designed to empower, retailers, wholesalers, traders, and manufacturers using technology as a source.
Udaan is run by Hiveloop Technology Pvt. Ltd and is a special initiative for small and medium businesses in India.
The main idea was to connect wholesalers, traders, retailers and manufacturers on a single platform via a mobile app.
The udaan app enables users to access to real insights into active trends and many other premium B2B trade features.
It has enabled small and medium business owners to use the power of technology to nurture and scale their businesses.
How Udaan Started – Initial Days
Have you ever heard about the Unicorn club for start-ups?
A startup has to be valued at $1 billion or above if a privately held startup wishes to be in the unicorn club.
Udaan has recently entered into the Unicorn club.
We will be talking about the growth and also its secrets but before let us first discuss the initial days of the Unicorn startup – Udaan.com
Udaan was founded in the year 2016 by the former employees of the Ex-Flipkart.
Amod Malviya, Vaibhav Gupta and Sujeet Kumar is the trio who founded Udaan.
We will be talking more about the founders and their contribution further in the blog.
Initially, Udaan was started only as a logistic platform for small buyers and sellers in electronics, staple and apparels.
That time they only focused on logistics for approx. 8 to 10 months.
They got very much exposure within India which was very significant for the startup at that time.
During those days, Udaan has built a huge data database of buyers and sellers before they stepped into the supply business.
Also, Very soon Udaan is eyeing to become a lending platform for merchants.
Udaan is trying to build a full-stack platform for small and mid-sized enterprises which will be the combination of a marketplace, logistics, and lending.
Udaan business Model
Let me explain to you the whole business model of Udaan in very straight-forward and simple words.
Udaan is a Business to business marketplace on which manufacturers and wholesalers can sell their products to retailers via an online platform or mobile app.
And, the company provides logistics, secure payments, and technical support also.
They are the asset-light player based on their Business Model. They do not believe in owning assets and also are not planning to go asset-heavy as of now.
Udaan helps businesses discover customers, suppliers, and products across categories and connect them to get the best deal. The platform also
facilitates secure payments and gives logistics support.
The company also offers accounting, order management and payment management solutions to merchants on their platform.
The Promoters of the company found that financing working capital has been a major headache for end retailers.
The retailers end up borrowing from local lenders who charge exorbitantly. Udaan intends to provide working capital(funds) to them at a reasonable rate.
So, apart from being a platform for retailers and wholesalers, it has also
started underwriting loans for these small businesses.
It has also received a non-banking financial company (NBFC) license to provide finances to SMEs.
Revenue Model – How Udaan earns?
Before getting to the revenue model, let's talk about market size and opportunity,
Going by the reports, there are 50 Million SME(Small and medium enterprises) in India and the total number of transactions that take place across these segments has crossed 600 billion.
The sector has also been characterized by a lot of inefficiencies such as in Logistics, Capital as well as in sales and marketing.
These are the main pain points as well as opportunities for a B2B business online portal like Udaan.
Talking about the revenue model, I have tried to get in touch with the team of Udaan for interaction but unable to achieve so.
So, all the data about the revenue has been collected from anonymous but credible sources.
Udaan has been the combination of a marketplace, logistics, and lending.
To understand the demand and supply aspects across the different categories, the founders of Udaan Focused only on the logistics part for about 8-10 months.
It helped them to establish a relationship with the buying and selling community.
Now, Udaan has been the combination of a marketplace, logistics, and lending.
Udaan charges a percentage on sales as a commission which varies in different categories.
Udaan also charges for the logistics in the form of delivery charges from the buyer which also varies according to the product and quantity.
They provide credit limit to the only verified buyer that too if is eligible for the limit.
At first, they will provide Rs. 10000/- credit with no interest charges then the credit limit will be increased to a maximum of Rs. 250000/-.
At the moment, Udaan doesn't intend to make money through providing funds for working capital for its buyers so they do not charge any interest on the credit.
Who initiated Udaan – Founders of udaan.com
The initial idea of Udaan.com was of the ex-Flipkart employees – Amod Malviya, Vaibhav Gupta and Sujeet Kumar.
Vaibhav Gupta was the former Senior VP at Flipkart.
Whereas Sujeet Kumar worked as a supply chain, built operations and logistics executive at Flipkart.
And Amod Malviya was the Chief Technology Officer at Flipkart. 
Facts and figures about Udaan
In the fiscal year 2018, the company Udaan reported its revenue of ₹65 crores. Whereas total expenses were ₹66 crore and losses of ₹59.5 crores.
| | |
| --- | --- |
| Categories  | B2B, Business Development, Internet, |
| Headquarters Regions  | Asia- Pacific (APAC) |
| Founded Date  | 2016 |
| Founders  | Amod Malviya, Sujeet Kumar, Vaibhav Gupta |
| Funding Status | Late Stage Venture |
| Last Funding Type  | Series D |
| Number of Employees | 1001-5000 |
| Legal Name  | Hiveloop Technology Private Limited |
| Hub Tags | Unicorn |
| IPO Status | Private |
| Company type | For-profit |
Digital Links
Udaan Mobile app has approx. 22,657 monthly downloads and is increasing with a growth of 42.98% every month.
Udaan's official website is Udaan.com which is ranked 36,420 among websites globally based on its 1,277,588 monthly web visitors.
Funding Round
Investor's Interest in the B2B E-Commerce platforms has been increasing considerably.
Udaan – Bangalore based B2B e-commerce marketplace for retailers, wholesalers, traders, and manufacturers have raised a total of $681.3 M in over 7 rounds of funding.
Starting from raising $10 M in Series A funding on Nov 23, 2016, which was lead by Lightspeed Venture Partners.
Till the latest funding of $300 M in series D on August 30, 2019 lead by Altimeter Capital and DST Global.
I have listed the details of all the fundings that the startup has raised to date.
| | | | |
| --- | --- | --- | --- |
| Lead Investor | Amount Raised | Funding name | Announced Date |
| Altimeter Capital, DST Global | $300M | Series D – Udaan | Aug 30, 2019 |
| Trustroot Internet | ₹689.8M | Series D – Udaan | Jul 25, 2019 |
| Trustroot Internet | ₹344.2M | Series D – Udaan | Jul 5, 2019 |
| Trustroot Internet | ₹5.7B | Series D – Udaan | May 6, 2019 |
| DST Global, Lightspeed Venture Partners | $225M | Series C – Udaan | Sep 3, 2018 |
| Lightspeed Venture Partners | ₹3.2B | Series B – Udaan | Feb 21, 2018 |
| Lightspeed Venture Partners | $10M | Series A – Udaan | Nov 23, 2016 |
Competitors of Udaan
Top Competitors of Udaan are –
ZoomTailZoomTail is seen as one of Udaan's top competitors.


Bengaluru-based Zoomtail Technologies Pvt. Ltd offers e-commerce enabler solutions for a fashion retailer.ZoomTail Technologies is building India's largest B2B e-commerce platform for fashion consumer goods.

Big trade One of the top rivals of Udaan is Big trade which was founded in the year 2017.BigTrade having its headquarters is in Bangalore, Karnataka is one of Udaan's top rivals.
Tradekosh
TradeKosh is a Pune based startup which was founded in the year 2018.TradeKosh is Udaan's #3 rival as it is also an online B2B marketplace that connects retailers and manufacturers.
Readers Rating

Rated 4.5 stars




4.5

/ 5 (

Reviewers

)

Outstanding
---