Sales strategy means you make a strategy to sell your product to the customer. It is very clear from the term itself.
We all have to face a challenge in every field. There is a need to show that you are the best. Then only you become the center of attraction. People start to know you.
You build up your image in the market. You stand out of the competition as showcase yourself as the best.
The same is the case in this corporate world. All have participated in a race and are running to win it. So, they do not want to let anybody else take the trophy.
Thus, in that case, how to stand out when the competition is very tough?
That is what you are going to learn in this blog.
Let's get started.
What is in it for you?
What is Sales Strategy?
Suppose you are doing business, and there is a lot of competition in your sector. Every company is trying to sell their products to the target consumer. Those consumers are also your customers.
All they are trying to portray their product as the best one in the market among all other competitors.
So, in that case, you have to stand out from the competition. You have to take specific steps where you can be ahead of your competitors.
Hence, this is where the sales strategy comes into force. Sales strategy helps you to form strategies where you can beat up your competitors. You build a unique image of your company in the market.
The customers start getting attracted to your company's product. Hence, it leads to an increase in sales and profit.
By now, you must have understood what sales strategy is. In the next topic, we will see what types of sales strategy are.
Types of Sales Strategy
Sales strategy helps in achieving your sales target. A key to doing more sales has robust strategic marketing plans.
Now, it does not mean that after implementing the strong sales strategy, you will reach your sales target. Make sure that the marketing strategies applied gets handled by the sales department.
Sales strategy helps you in building up your brand. So it is a must that you and the employees understand the nature of the business. Then only you will be able to design effective and robust marketing strategies.
If your company has a strong sales strategy, then you will be able to attract more customers. Otherwise, you will not only lose your customers but also demotivate your shareholders and employees.
So you see, there is a chain connecting every function of your business.
We will be learning about some of the types of a sales strategy that you can install on your business.
Know the Product
The person selling the product must know the product very well. Instead, not the seller, but the whole employee team should know about the company's product.
Suppose the salesperson does not know about the product, how will he or she sell it? Without knowing the product, you cannot sell it.
When the person itself does not know about it, how will he answer the customers' queries?
Leave about the queries, but the first and most important thing is how the salesperson will convince the customer?
So make sure that they are given training in sales. Also, make them study the products. Then only they will get the confidence to approach the customers and explain to them about the goods.
Also, they should not only study your company's product but also know about your competitors' products. Then only they will be able to differentiate the goods and stand apart from the competition.
Knowing the Customer
Again you must know your customer. Without knowing them, their likes and dislikes, etc., you will not be able to sell your product.
Study about your target consumers. It will give you an idea of who your actual customers are, who you should target.
Suppose you sell stylish, elegant, premium, and high-quality products. You have kept the price very high, which only the upper section of the society can afford. If you approach the lower or middle segment of the community, do you expect them to buy?
They do not have that much money. Hence, they cannot buy your product because your product's price is way too high for them. Also, it might happen that they are not interested in those kinds of goods.
So you see, when you have not done the homework of studying your customer, you fail. You start thinking that this business is a failure because people do not like your product, etc.
Hence, you must understand your customer. There is a segmentation study where you get to know about them, and you can make a proper customer profile.
Translate Features into Benefits
There are certain features found in a product. Try to translate those features into benefits. Make the customer believe that your product can change their life.
If they start using it, it will be very beneficial to them. It will make their work easy. Like this, you can make them understand the specialty of your product.
Once they start believing it, they will start consuming your product. Also, if they find it useful, they will become your loyal customers. Not only that, but they can also even become your salesman.
It means they will start recommending your product to their friends, family members, etc. Hence, it is known as word of mouth marketing strategy.
Your company will receive a promotion for your product without any effort. Hence, this sales strategy is very beneficial.
Show Visuals
It means you have to show the customers what you are speaking. If you are telling them that your product is superior to the other competitors, then how?
Show them by giving them the trials. Once they see it, they get more convinced in buying your product. So make sure that you have the product in hand for trial purposes.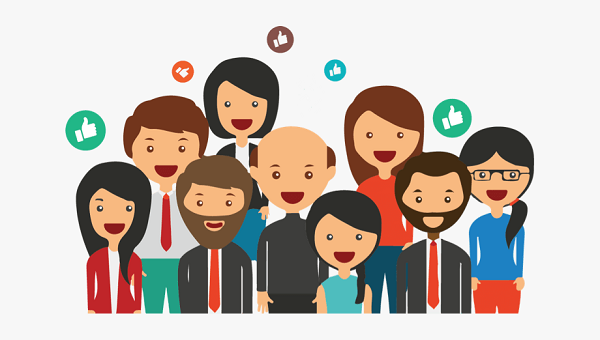 Customer Retention
You should have the goal of increasing customer size. Your main target is to capture the vast market.
But in that race, do not forget the old customers. If you add new customers to your service line, make sure you are not losing your past customers.
So there should be a proper system where you can connect with them from time to time. Keep them engaged with your company's activities, offers, etc.
Hence, customer retention is essential in the sales strategy plan.
Engage with Customers
As I said in the above point, do not lose your old customers. Try to keep them and gain their loyalty towards your company.
There are many ways you can connect with your customers. Currently, CRM is very much in use. CRM means Customer Relationship Management. Build a system where you can engage with them.
Also, study about e-CRM. It is an electronic Customer Relationship Management. Here you connect and manage your customers with the electric model. It makes it easy for your company to store the data of your consumers.
Feedback
It is a must that you take feedback from your customer. From this, you get to know how the customer is feeling after using your product.
The feedback can be good or bad. If it is good, then try to continue it and keep it stable. But if the input is terrible, then you must work on it and try to improve.
Hence, the main lesson here is when the customer gives you the feedback, do not ignore it. Take their feedback and work on it. It helps you to improve your product or service.
Post Sales Service
Your duty does not end in selling the product. But it continues even after that and is known as post-sales service.
After selling the goods or services, you should be in touch with the customer. Ask them from time to time, whether they are facing any problem in using the product or not.
If yes, then send your team to serve them and solve the problem. It is a beneficial sales strategy that you can apply to. Here a message goes to the customer that the company cares about its customers.
Buy-Sell Hierarchy as a Sales Strategy
Now, allow me to introduce you with a new term Buy Sell Hierarchy. It means identifying your current position in the market and planning where you want to be. It is also a perfect sales strategy.
This method helps you to analyze how well you get connected with your customers. Also, how to improve the customer relationship.
This term was coined by two consultants, Robert Miller and Stephen Heiman. They introduced this term in 2005 in their book 'The New Successful Large Account Management.'
This sales strategy is divided into five levels. Let us understand in detail.
The commodity corner
It is the first and lowest level in the buy-sell hierarchy sales strategy. Here you are seen as the potential supplier. That's it. All the suppliers meeting the least specifications are placed on this level.
This place is not secure. With you, there are many other suppliers. There is no harm in staying on this level. You can still build a relationship with your customers. But this will not be a long term relationship.
They will see you the same way as they see your competitors who are with you at this level. So products from you or other suppliers will not make any difference.
Providing good product
Here you jump to the upper level that is the second level of sales strategy. In this, you get recognized as a supplier of the right quality product or service.
The customers can differentiate you from your competitors. But still, this position is also not very good. Others are also trying to improve their products. If they become successful in it and move ahead from you, you again come to the first level.
So try to improve from time to time and provide the right product or service.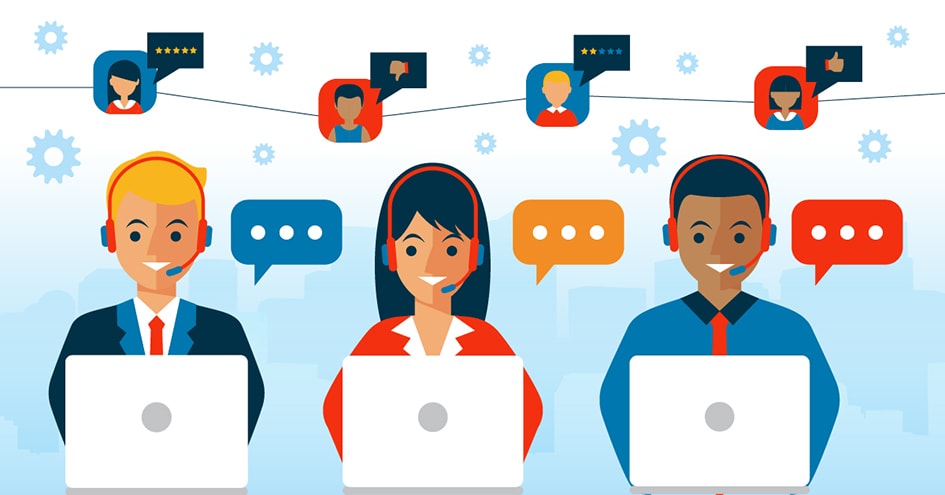 Dedicated service
The third level in this sales strategy is a dedicated service. Now the customers no more see you as a product supplier or service provider.
They can differentiate you from your competitors. They find that you are taking extra effort to provide service. Hence, they become loyal customers.
Crossing the chasm to business issues
It is the fourth level in this sales strategy.
Here you give some more effort to make your unique in the market. Now, you do not try to sell your product or service to the customers but also provide some ancillary services to them. It is needed not to be related to the product you sell. It can be any other service.
For example, you are making your customer aware of fraud activities, and providing information to them in different areas, giving knowledge about how to use any device. It can be any other thing apart from these.
It makes your customers feel that you do not focus on selling your product and serves them in various fields. Hence, they stick to your product only as they start feeling connected with your firm.
Becoming Account's External Asset
It is the fifth and the topmost level in this method of sales strategy. Now, you no more are seen as a vendor but as a trusted advisor.
People now start seeking your help in various other fields. You give them advice and help them whenever they must. It shows that you have built trust in them. They no more hesitate in purchasing your product and have confidence in you and your company.
It is where you have come out of the competition and have to build your empire. Now, it is tough for other competitors even to think to destroy your empire and snatch the position.
So these were the five levels of buy-sell hierarchy as a sales strategy. I hope you have understood this method.
Conclusion
I hope you have understood the term sales strategy. Also, the sales strategy buy sell hierarchy. It is a very effective one.
Many companies focus on this. They form a vision of where they want to see themselves in the future.
Hence, I tried explaining sales methodology in a straightforward language. I hope you find this blog helpful.
FAQs
1. Why sales strategy is important?
Sales strategy is essential so that you can survive in the market. There are many competitors in the market. So you need to form plans to outcompete them and apply strong selling technique
2. Who is Miller Heiman?
They are two different people, Robert Miller and Stephen Heiman. They made the strategy known as a buy-sell hierarchy. So, this method is also known as Miller Heiman Strategic Selling. They also have their official site named as Miller Heiman Group.
3. What is the difference between marketing and sales?
Marketing is a broader concept. A sale is a narrow concept. It comes under marketing.
4. What are effective marketing strategies?
There are various marketing strategies that you can apply. Some of them are as follows:
1. Traditional method
2. Word of mouth
3. Celebrity endorsement
4. Sponsorship marketing
5. Digital marketing
6. Social media marketing