In the first place, real-time marketing definition means understanding the nature and the situation of the short term market as per the collected data and making use of that information in the best possible way. With this, the marketers try to get into conversations with the consumers. They generally make use of these conversations to find out potential customers.
WHAT'S IN IT
The Need For Real-Time Marketing
1 THE ADVENT OF SOCIAL MEDIA
The presence of social media platforms such as Whatsapp, Facebook, Instagram, Twitter, etc. Moreover, These have made it easier for corporations to reach out to the customers and know their real needs. Therefore, ignoring this can only be foolish for companies and marketers.
2. CHANGING CUSTOMER
The consumer of today highly influenced by appeal. In the first place, Appeal means anything that could attract his eyes or preferences. It can be something simple that is catchy in any form. As a result, it becomes essential for the companies to be available for the customers every time. This is possible only and only through real-time marketing techniques.
Some Noteworthy Examples of Real Time Marketing
1. OREO
Undoubtedly, Oreo is one of the most loved biscuit brands. But the best one is the use of real-time marketing techniques by Oreo in 2013. There was a massive power failure in New Orleans in 2013. Thus, Oreo used this as an opportunity and made a twitter handle with a picture facing Oreo in the dark. The handle read, "You can still dunk in the dark" It was an instant hit among the audience as they captioned it "Power out? No problem".
2. RADIO BAYERN
In the year 2014, the football world cup took place. In the semi-finals, the German team bet the Brazilian team in a nail-biting match of 7-1 victory. Thereby, A local German channel with the name Radio Bayern 3. They used this as their marketing campaign. In the campaign, the German beer crushes the Brazilian Cocktail. Likewise, That again happens to be a great example of a real-time marketing strategy.
3. NASA
NASA needs no introduction. It is the world's biggest aerospace centre. The most significant example of the real-time marketing strategy of NASA. In the year 2014 Oscars, the movie Gravity fetched most of the Awards. To acknowledge this movie, the NASA team took over twitter. They congratulated them by posting a picture of real gravity on earth. They captioned it, "Congrats on another win at #Oscars2014 #Gravity for cinematography. Here's the #RealGravity – Earth from ISS"
4. ARBY'S
Similarly, another organization to have used real-time marketing tips wisely. It is a restaurant named Arby. It happened during the Grammy awards of 2014. Singer Pharrell Williams donned a hat to this event. The hat had a resemblance to the logo of this restaurant. In this case, The restaurant immediately took advantage of this opportunity. They posted on twitter with a grammy hashtag posting, "hey @ Pharrell, can we have our hat back? # Grammys" Later, This became very popular. This is a classic example of RTM.
5. LOWE'S 4TH JULY CELEBRATION:
Lowe is the most famous American home appliance company. Even that did not stop it from using RTM. They used a vine for 4th July celebrations, which fetched customer's audiences.
6. ASOS
Likewise, ASOS happened to have wrong printed packages. They misspelt the word online. They were quick enough to highlight their mistake and tweet, "we 'may' have printed 17,000 bags with a typo. We're calling it a limited edition. Even, They made sure to add a picture of the bag with their tweet. They were Being honest in accepting their mistakes. In this transparent world, they earned them publicity worth a thousand dollars.
Strategies for Real Time Marketing in B2B
1. BE A LISTENER
This is a golden rule for every business. If eyes and ears are kept open, business marketers can turn any situation to a fruitful opportunity. This is the essence of RTM. Now, the question is- how can that be done? The answer lies in the below paragraphs:
i. Google Alerts:
Google will help to know the latest trends in the market.
ii. Observe all the real-time events:
Interestingly, it is vital to look into all the real-time events happening around. The best way to get into that is by keeping a keen check on the competitors. Therefore, It is important to know whether the competitors are making use of real-time marketing tips and tricks.
iii. Keeping intact with influencers:
Influencers play a significant role in RTM. The influencers can be anybody from your customers to the advocates of your product. Being close to them as well as maintaining their loyalty is the utmost priority.
iv. Industry newsletters and publications:
Last but not least, it is advisable to follow all the industry newsletters. As the actual trends and capacities of the markets are in them. There is no better alternative than these to know the correct time for RTM.
2. ACTIVE RESOURCES
RTM in B2B is dependent on the activeness level of its resources. This means when all the resources placed in the industry to examine the trends are active then only. RTM can happen as it happened with Oreo. If the resources are lazy and unresponsive, the B2B marketing falls flat.
3. ACTIVE SOCIAL NETWORK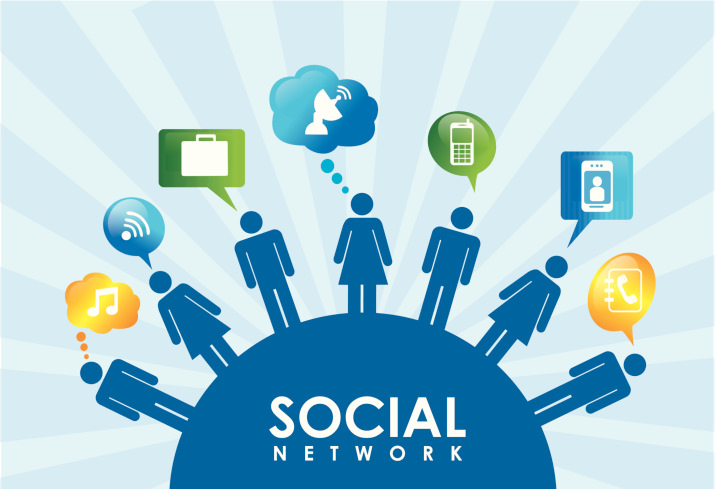 RTM is a process that has a short life. The changes in trends are known. You are reacting immediately to a particular trend, whether upward or downward. Importance, Conversely, an active resource and inactive media coverage will make RTM null and void. As a result, we have an active social media network. This can equip the customers and audiences with all the activities. Policies of the company and reminding the customers, again and again, will help in RTM of B2B.
4. FINDING OUT THE REAL SOURCES OF USEFUL INFORMATION
It is simple and straightforward to find out useful information in B2C marketing. Whereas, B2B marketing suffers in this. This is because it is not possible to locate where the real information and conversation lies. Also, it is difficult to guess which information is of use for the B2B marketer.
5. DO NOT RELY ON ONE
Of course, the contemporary era does not tell you to settle with just one. The marketers have to know where their B2B customer falls. They can be on LinkedIn or twitter or both of them. Marketers should engage in conversations, questionnaires, and exciting activities with them. And this has not to be a one-time activity. With this, you are always on their mind, and that is what the idea is- to be on the buyer's account.
6. DO NOT STICK TO YOUR COMFORT ZONE
RTM is all about experimenting. Not all your experiments will fall in place. But some will give you experiences, and some will lend you earnings. But, failure should not stop you from experimenting. The customers are always drawn towards Transparent companies. This stands out for the strategy of the corporation not to act as a corporation. Whereas, reaching out to its customers but as a person.
Conclusion
All in all, it can be summarized that RTM is the need of the hour. The trends in the market are very short-lived. The times have changed, and the organizations cannot rely only on old marketing techniques. The marketing plans are focussed on achieving long term marketing goals of the firms. But the truth is, long term goals are mainly unrealistic in this ever-changing era.
FAQ's