We see outbound marketing everywhere in our daily life and It helps organizations to be aware of their brand.
To clarify In this competitive edge, there is cut-throat competition prevailing everywhere. And Every company or organization tries to survive in the market. So, They use different marketing strategies. Outbound marketing strategy is one of them.
Also, Offensive marketing, Offline marketing, One to one marketing, Outdoor marketing, Outbound marketing, Pay per click, etc..
So They use different marketing strategies for different purposes.
Here we are discussing one of their marketing methods.
Index
What is Outbound Marketing?
Outbound marketing is a strategy that comprises different marketing strategies and techniques that simultaneously used to target a large range of people.
So, this marketing is a marketing type where a company sends messages regarding their product and services to the audience.
Meanwhile, It includes advertising (traditional and digital), cold emailing, cold calling, trade shows, and content syndication.
Therefore, In this marketing method, companies target every person.
So, As per research, most of the organizations spend 90% of their marketing budget on this marketing.
So it is hard to track and less profitable.
There are some drawbacks of this marketing, like
– It is difficult to track return on investment (ROI)
– Likewise, there are many blocking methods like, do not call list, spam filter, etc.
– It consists of high cost and low return
Therefore, Organizations who want to improve their sales and return on marketing spend would be well advised to re-allocate an increasing percentage of their marketing budget on inbound marketing methods.
What is inbound marketing?
Inbound marketing is the reverse of outbound marketing. In this method, the customers find you when they need you or your product.
For example, Blogging, SEO, and opt-in email marketing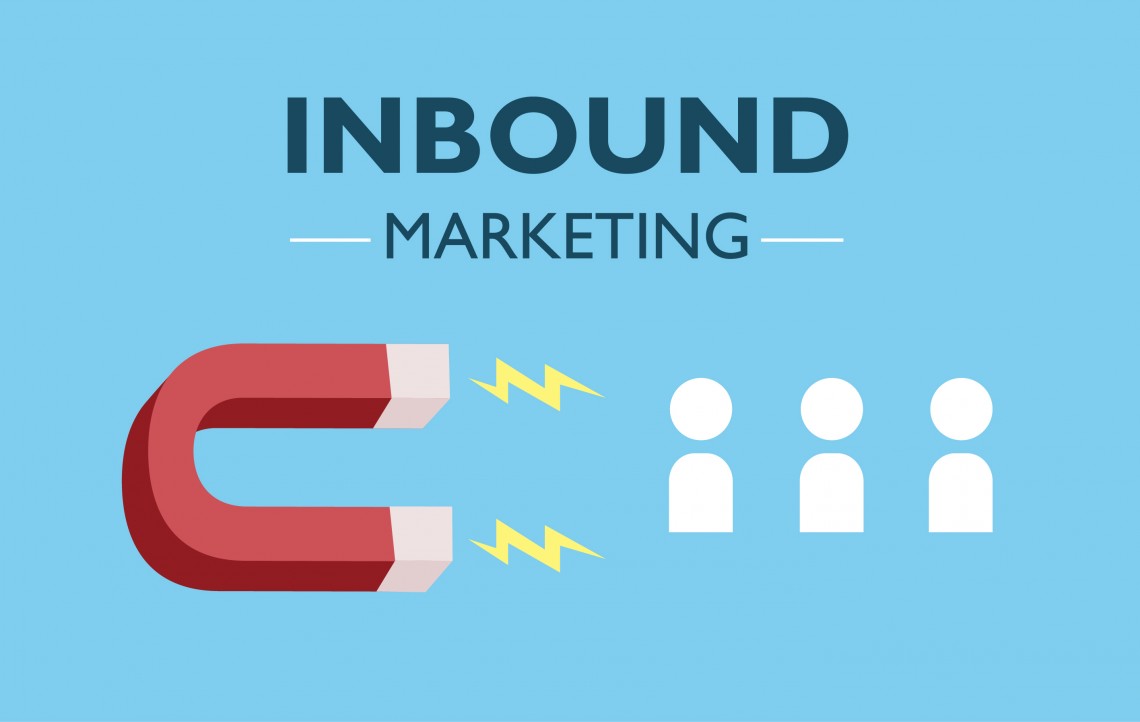 We can add paid search advertising is in inbound marketing. In this method, your ads become visible, only when people are searching for your products or services that you offer.
"Inbound marketing is easier to track. It has a higher ROI and lower overall costs than outbound marketing.
Meanwhile, your next step is to cut costs and increase conversions by shifting from outbound marketing to inbound marketing.
Types of Outbound Marketing Channels
Some marketing channels that you can use to widen your reach and drive sales.
Here are some outbound marketing channels to get you started:
1. Traditional Advertising for outbound marketing
Traditional advertising includes media such as print media, radio, television, billboard, etc. It helps you convey the message to an ample number of people.
So, it is effective for brand awareness campaigns.
2. Digital Advertising for outbound marketing
You can market through a digital platform called digital advertising or digital marketing. Meanwhile, digital marketing includes Display ads, social media ads, Email ads; video ads, etc.
Most of the brands are using Digital marketing as outbound marketing.
Similarly, digital ads allow you to target your audience based on a range of criteria. Such as interest, demographic, geographic, psychographic, habit, and behavioural characteristics.
Therefore, advanced targeting methods like retargeting and custom audiences can help you connect with an even wider audience segment.
3. Cold Calling for outbound marketing communication
Cold calling or telemarketing is the most disreputable form of communication.
So, In this method, the salesperson makes calls to in his database; they try to convert them into paying customers. He has no prior communication with the customer.
4. Events and Tradeshows
Events and trade shows allow organizations to meet their prospects and similarly, customers face-to-face to generate leads, convert prospects, or retain existing customers.
Outbound and Inbound Marketing Difference
Meaning
1) Outbound marketing is known as traditional marketing.
Firstly, It is a strategy formulated by a brand to connect with the maximum potential customers to make brand awareness and generate maximum sales.
Secondly, the inbound marketing strategy helps you spread brand awareness, you can create content or social media campaign.
Therefore, people will know about your services and products. They might purchase or show interest in your product.
So, inbound marketing helps you nurture leads with relevant content that answers questions. This marketing can't do that.
Example
2)For example – door-to-door sales or cold calling, trade shows, email blast, etc… . Where a seller approaches someone without knowing if he or she is even a qualified lead.
Some outbound strategies take lots of time and effort, yet may not yield leads,
Content marketing, SEO, blogging are examples of inbound marketing. So it allows you to engage an audience and you can easily qualify as a prospect of lead.
Use
3) You can use this marketing to raise brand awareness, as it connects to a broad audience.
It helps you to get your company in front of the right leads, and help you close to those buyers, who are ready to decide,
For that, you need other tactics and strategies like inbound marketing and excellent customer service.
How to Create an Outbound Marketing Strategy?
Creating an outbound marketing strategy requires inclusive planning considering the impact and irreversibility of mass media campaigns.
Now we will understand how to create a strategy for the organization.
Step 1: Know Your Offerings
To create an effective outbound strategy, first, see which platforms you can use for this marketing to promote offerings, B2B, B2C, or C2C?
If you want to promote B2C products, you can promote it on typical media. You should consider the size of the target audience.
If You want to promote your B2B products; Promote more niche platforms.
Step 2: Know Your Audience
The second step is to create a buyer persona for your product or service. It will help you choose the right marketing avenues to promote your offerings.
When we use similar marketing channels, different offerings, and audiences will require a change in approach.
Research the habits, content consumption preferences, etc. of your audience to pick the right platforms to market your offerings.
Step 3: Research Your Competitors
You should research your competitor. You should keep an eye on your competitors. Observe what they are doing and what they are missing. And find the ways to stand out from them.
Guerrilla marketing is one of the most common tactics to outwit your competition.
Step 4: Create Campaign Messaging
Create a list of the key messages that you want to communicate to your audience.
The campaign messaging should consist of the campaign name, headline, slogan, and hashtag. You can viral it by using storytelling techniques to audience engagement.
Step 5: Choose Your Platforms
You can choose an online and offline platform. You should allocate budget carefully to ensure that the campaign gets a maximum audience.
After you select the platforms, you need to develop a strategy for each channel.
For example, for social media ads, you need to plan the target audience, bidding, etc..
For newspaper ads, you can work with an ad agency for the media buying process.
How to make outbound marketing more effective?
Here are the top five outbound marketing best practices that you can plan for business
1. Stay away from Shady Marketing Tactics
Sometimes, marketers follow tactics that are shady and ineffective for quick wins.
Like, they buy email lists, send unsolicited bulk messages, not keep an unsubscribe link in emails, etc.
If you want to send them promotions via emails or text messages. You should take the user's permission.
2. Set up an ROI-tracking instrument
There are some ways to measure the effectiveness of your campaigns. You can create unique QR codes for offline media outlets to track the right source.
3. Implement CRM Application
The sales department faces the biggest issue of keeping track of leads, customers and prospects.
While CRM software applications are capable of streamlining sales activities, most of them miss out on tracking phone calls.
4. Build an Outbound Content Distribution Channel
Marketers should build an outbound content distribution workflow to support their content marketing initiatives. There should be a process to follow every time new content is published. Here are some examples:
1. When you publish a new content piece you can email subscribers.
2. Answer relevant questions on various forums along with the link to the content piece
3. Try to Collaborate with brands and influencers in your niche to enhance the content reach.
5.Personalize
Your message should be relevant to their need and goal It is also not disruptive to their life. It can produce excellent results for your company. If you do it in the right way. And you can use paid outbound tactics suitable for you. Understand the needs of your customer. If you are using Facebook, you can choose audiences who have an interest in your service or product.
6)Strategic
It's important to apply outbound marketing tactics in the spaces where they can provide you with the greatest returns. It will be one of the fastest ways to get your company out ahead of the competition. It's important to remember that it's not the only marketing tactic out there, and it shouldn't be the only component of your marketing strategy.
Conclusion 
The key to a marketing strategy that delivers growth for growth one has to understand how to balance inbound and outbound tactics for the best results.
Use outbound marketing where you can get those quick wins: targeted and remarketing ads, calling consumers back to you at the end of their buyer's journey, and raising brand awareness. You should remember that it is a tool to help you build on an already solid marketing foundation.
FAQ