What is an online retail business? So, If you are from a commerce background, You might have heard many definitions about business and aware of physical retail and digital retail.
In brief, business is a process or activity of selling a product or providing a service to others and earn money in return. Also, The term business was derived from the word busy, which means doing something.
For instance, You have seen many kinds of businesses from different sectors in the market. But on the basis of operations, businesses have four broad categories-
Manufacturing
Wholesale
Retail
Service
1. What is Retail Business?
So, If we talk about a wholesale business, the businessman procures the products in bulk from the manufacturer or purchases them in a large quantity. They are called wholesalers.
The wholesalers sell those products to a distributor and the distributor resells them. Generally, the manufacturer, the wholesaler and distributor operate on a high volume of products with less profit margin
In the retail business, the person purchases the products in either small batches or very little quantity and sells them to the customers. So, Here the seller is a retailer and mostly, the customers are end customers. Hence we can call them consumers.
If there is no middle man in-between, then the wholesaler directly sells the products to the retailer and both of them get a bit more profit margin on every sale.
2. Types of Retail Business
Generally, there are two types of sectors in business on the basis of behavior that is Sales and Service. So, These sectors cover all the industries of various categories. Also, The retail business comes under the sales sector.
A retailer is the owner of a store that sells a variety of general products or have a range of products from a particular niche. There are following types of stores according to the nature of selling-
Physical Retail Store
Digital Retail Store
Phygital Retail Store
2.1 Physical Retail Store
Physical retail stores are those retail outlets that have at least one physical location. Many people also address them as brick and mortar stores.
You can visit these stores to purchase any goods for your requirements. There can be a single outlet or a chain of physical retail stores at different locations. Following are the types of physical retail stores-
2.2 Digital Retail Store
There are many retail stores in the market today that does not exist physically, but selling a large range of products every day and earning and enough amount of profit.
These stores are digital retail stores, or you can say online retail stores. You don't need to find them on any physical location. You can visit their website or an ecommerce platform to explore the range of products they have.
The sellers provide the reference images and the description of the products for the services they provide. You can select any product that you like and order it directly.
So, you don't need to collect the product from anywhere. Online retailers are responsible for delivering the product to you. For this, they ask you to feel your contact and address details at the time of checkout.
You can perform an online transaction at the time of purchasing, or if the seller allows, you can pay the amount at the time of delivery of the product.
For Example – Amazon, Flipkart, Policybazaar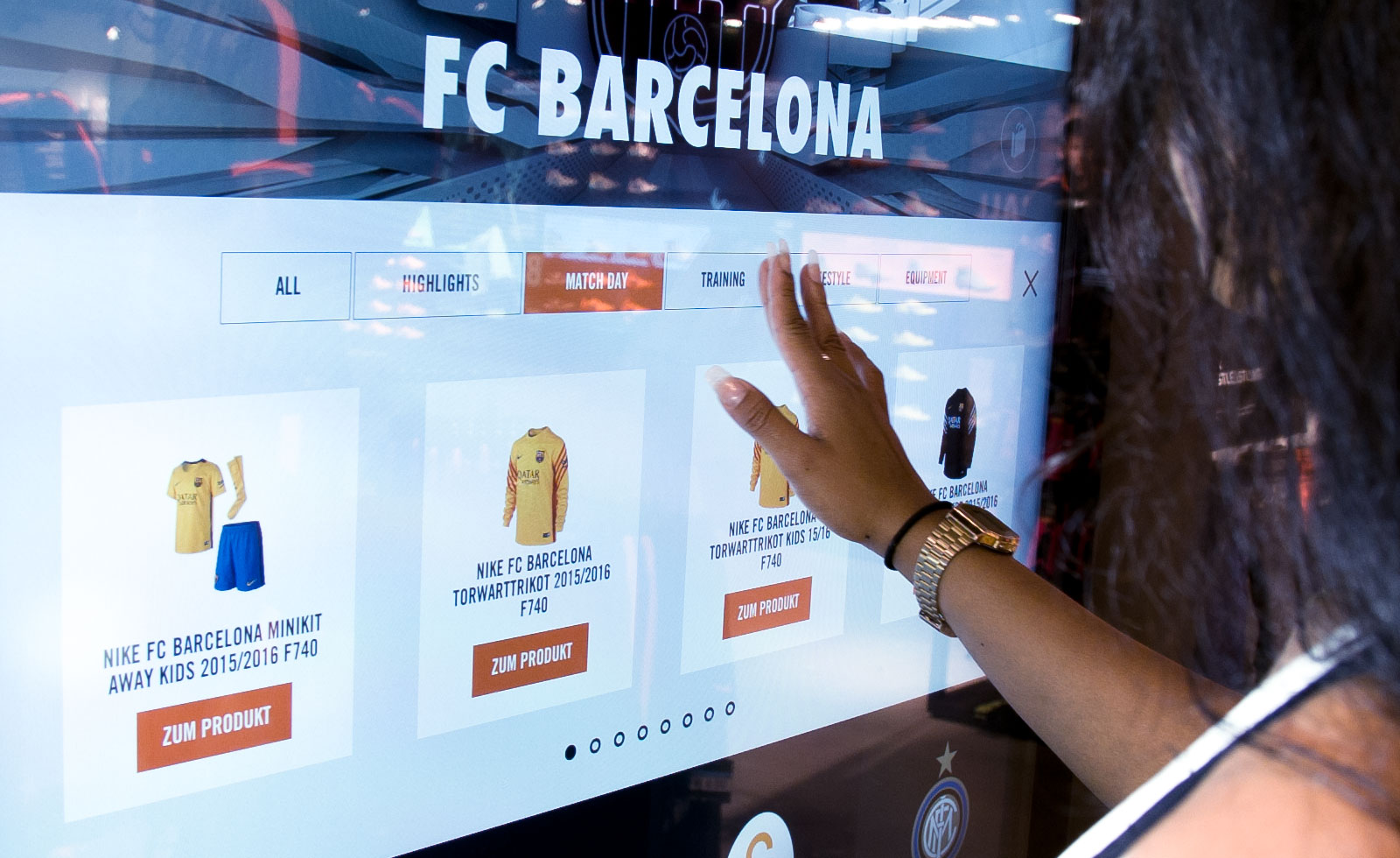 2.3 Phygital Retail Store
The term 'Phygital' is a combination of Physical + Digital. It means the phygital retail store are those that operate their retail business through both mediums, offline as well as an online retail store.
With the help of digital technology, the one who is already running a physical retail store can expand his business. Digital retail helps to reach more customers and boost sales to generate more revenue.
For Example- Walmart
3. How Big is Retail Industry?
The retail industry is undoubtedly the largest employer in the whole world, whether a product-based or service-based business. The global retail market size is approx $21 trillion in 2020.
It represents 31% of the world's GDP and has a growth rate of 3.8%. The marketers and economists have predicted a decline of 1% in the global market due to the economic slowdown caused by COVID-19.
It may fall from $21.8 trillion to $21.6 trillion by the end of the year 2020. But, it is supposed to recover with a growth of 5% from 2021 and reach $25 trillion in 2023.
Source: Businesswire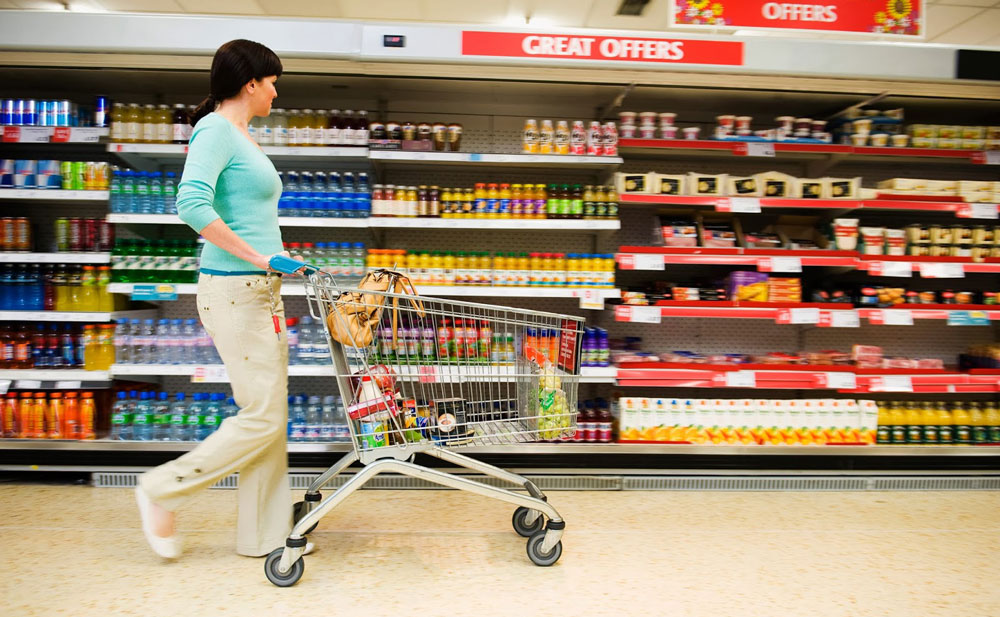 Top 10 Global Retailers of the World by Revenue
| | | | |
| --- | --- | --- | --- |
| | Company | Country | Annual Revenue |
| 1. | Walmart | USA | $517.7 billion |
| 2. | Amazon | USA | $213.8 billion |
| 3. | Costco | USA | $144.4 billion |
| 4. | Schwarz | Germany | $130.4 billion |
| 5. | Kroger | USA | $124.3 billion |
| 6. | Walgreens | USA | $114.0 billion |
| 7. | Aldi | Germany | $109.5 billion |
| 8. | Home Depot | USA | $108.9 billion |
| 9. | Carrefour | France | $101.1 billion |
| 10. | JD.com | China | $94.4 billion |
Source: Oberlo
Indian retail industry is actually one of the most dynamic industries in the world. These are few stats about the Indian retail industry-
India ranked on 73rd position in the United Nations Conference on Trade and Development's B2C ecommerce Index 2019.
Indian retail industry is the world's 5th largest retail market in the world and ranked 63 in World Bank's Doing Business 2019.
In FDI Confidence Index, India has a rank on 16th position.
4. Digital Transformation Trend
The simple definition of digital transformation is the integration of digital technology in any offline sector and bring it an online presence. Maximum businesses are ready to adopt the online business ecosystem.
This is the era of globalisation where the emerging technology has brought a drastic change in the offline retail business as well as the wholesale business, and also the service industry.
Artificial Intelligence, Machine learning, Data Science and Cloud Computing are the major technologies we are integrating into our businesses and obtaining great results.
4.1 Digital Transformation in Wholesale Business
When a wholesaler sells his products to other businesses, then it is called B2B Business (Business to Business). There are many companies that provided an online marketplace to bulk sellers and buyers.
The popular wholesale traders that operate through the online stores are following-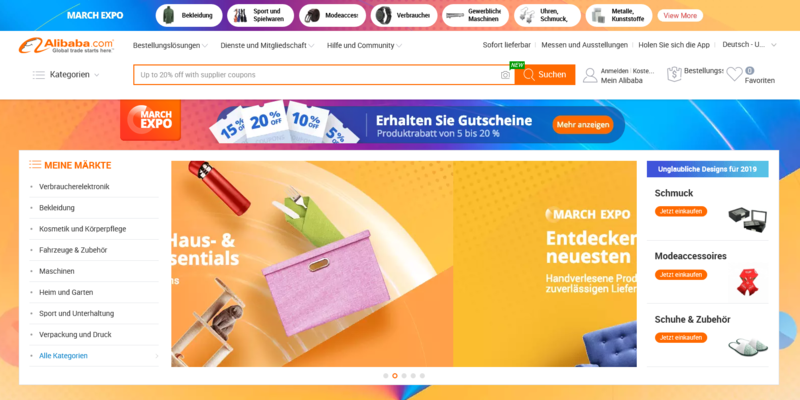 Alibaba
The largest B2B ecommerce marketplaces of the world is Alibaba Group, founded by Jack Ma in 1999 in China.
It was the biggest revolution in the industry that introduced took the online wholesale business to the next level.
In January 2018, Alibaba became the second Asian company to achieve the $500 billion valuation. Presently, it holds 6th position in the most valuable global brands.
eWorldTrade
It is a US-based online platform for B2B trading. The company was launched in 2006 and one of the fastest-growing B2B platform. It is currently serving more than 220 countries.
IndiaMart
If we talk about Indian marketplace, IndiaMart is the biggest online B2B platform. Dinesh Agarwal and Brijesh Agrawal, two cousins founded the IndiaMart in 1996.
It is an online directory that connects the manufacturers or suppliers to the wholesalers through the digital medium. It has more than 1.5 million trusted sellers on its platform.
Currently, IndiaMart is planning to generate Rs. 2,000 crore in revenue by the year 2020. The target is to generate 50% revenue from the SME businesses and the remaining 50% from its new initiative 'Big Buyer-Big Supplier'.
Udaan
Amod Malviya, Vaibhav Gupta, and Sujeet Kumar are the former Flipkart employees that started Udaan in 2016. It is a Bangalore based B2B ecommerce company.
It connects manufacturers to the sellers and handles logistics and payments. Also, it offers credit lines to the small buyers and sellers to operate their business.
Udaan is one of the fastest unicorn (crossed $1 billion valuation) in the Indian startup ecosystem. At present, its market value is $2.7 billion.
4.2 Digital Transformation in Retail Business
The offline retail sector is the primary target of most of the businesses for physical to digital transformation. The reason is the annual growth of the global retail industry.
Food & grocery materials, FMCG products, apparel & fashion products, healthcare and pharmaceutical products, consumer electronics etc. are the forever in-demand products and have great potential for growth.
Today everyone has the ease to access the internet from anywhere. Hence, many people are adopting online shopping for their convenience instead of visiting the physical retail stores.
Lets talk about some some popular ecommerce companies that are growing their online business every day-
Amazon
Amazon was the first popular company that introduced the concept of ecommerce in the market.
Jeff Bezos started selling books on amazon.com and then expanded to sell electronics, apparel, fashion accessories, toys, personal care, etc.
Due to the continuous innovation in digital technology and the best customer service, Amazon became the second company with $1 trillion market cap and Jeff Bezos became the richest man in the world.
eBay
eBay was founded by Pierre Omidyar in 1995 with the name AuctionWeb. Basically, it is an online auction and shopping platform that allows B2C and C2C trading to be possible.
It is the second most popular global online marketplace for online shopping that is operating in more than 33 countries.
Flipkart
Flipkart is an Indian ecommerce company which was the initiative of Sachin Bansal and Binny Bansal, formerly worked at Amazon.
It became the most trusted Indian ecommerce startup and in 2014, the company acquired the online fashion retailer Myntra.
In 2019, the company launched a video streaming feature in its app. It was also a new step to enter into the field of digital content.
Flipkart also owns PhonePe which is a digital payment service. It made online transaction much safer, easier and flexible through UPI (Unified Payment Interface).
Walmart
Walmart is the world's most valuable company in revenue that operates a chain of hypermarkets globally. It provides the products to its customers at the lowest price in the market.
The company operates on wholesale also but majorly focuses on retail business. In 2017, Walmart launched its online retail platform to compete with Amazon and eBay.
In 2018, Walmart acquired Flipkart for $16 billion which was the world's largest ecommerce deal. Later in 2020, Flipkart acquired Walmart India's wholesale business 'Best Price' to fight against the rivals Amazon and JioMart.
4.3 Digital Transformation in Service Industry
Talking about the offline market, all the service providers were running their business in the old tradition. Basically, the service industry was very unorganized.
The digital startups of India have organized this sector. Also, it provided a lot of convenience to the people as well as boosted the economy.
Following are the Indian startups that played a great role in the digital transformation of service business-
Byju's
This is a Bangalore based Indian edtech company . Byju Raveendran launched it in 2011.
It provides online educational content for primary to higher secondary school students and many competitive exams.
Basically, the platform works on a freemium model. The registered users get free access to content for limited days and then they need a subscription to continue.
Byju's is a platform that introduced digital transformation in the education industry. It became the world's most valuable edtech startup in 2019 and presently it has the valuation of $10.5 billion.
Ola Cabs
Ola is an online cab aggregator that made taxi rides seamless. Bhavish Aggarwal launched the app in 2010 offering online taxi rides in Mumbai. Presently, Ola is operating in over 250 cities.
It is one of the most innovative startup of India that made digital transformation possible in public transport. The company has created its brand image in such a way that taxi means Ola for us.
It also expanded in global markets such as Australia, New Zealand, UK and European countries. Presently, the valuation of the company is above $6.5 billion.
OYO Rooms
OYO Rooms is India's largest hospitality chain that provides budget accommodation. Ritesh Agarwal, the founder of OYO firstly started Oravel Stays Pvt. Ltd. in 2012. Later, he transformed it into OYO Rooms in 2013.
The USP (Unique Selling Proposition) of this hospitality company that is allows you to book standard budget hotel rooms even if you are looking for urgent accomodations.
OYO has also expanded in US, UK, Japan, Indonesia, Brazil, Vietnam and many other countries. Presently, the company has a valuation of $10 billion and Ritesh Agarwal is the second youngest billionaire of the world.
Paytm
In India, the majority of people used to perform cash transactions for their business and their shopping. Paytm introduced fast and secure cashless transactions in the market.
The full name of Paytm is 'Pay through mobile' and it is the first popular digital payment platform of India. Its digital wallet provided the facility to send and receive money through mobile number only.
After demonetisation in 2016, it achieved rapid growth and made people comfortable for online transactions. It was India's first payment app to cross 100 million app downloads.
Later, we got many new services with time such as mobile recharges, bill payments, movie tickets, train reservations, payments bank, UPI etc.
The current valuation of Paytm is $16 billion and it is planning to launch its IPO (Initial Public Offer) in 2022.
Zomato
Zomato was the favourite startup of every food lover. The IIT Delhi graduates, Deepinder Goyal and Pankaj Chaddah 'Foodiebay' in 2008. It was renamed to Zomato in 2010.
Firstly, it offers you to search for nearby restaurants with all necessary details to dine in. Secondly, it also allows you to order the food on their platform from the restaurant of your choice and deliver it to your doorstep.
Zomato has transformed the food delivery sector and raised a trend to order food online. Apart from India, Zomato is also serving 24 other countries.
Top 5 Global E-Commerce Markets by Revenue
China – $636.09 billion
USA – $504.58 billion
Japan – $104.04 billion
UK – $86.45 billion
Germany – $70.35 billion
Source: Statista
Top 5 Countries by CAGR Growth in E-Commerce 2018-2022
India – 19.8% CAGR
Malaysia 17.6% CAGR
Indonesia 16.6% CAGR
Philippines 15.2% CAGR
Vietnam 13.5% CAGR
CAGR basically stands for Compound Annual Growth Rate which is a geometric progression ratio of revenue of the initial and final year. It allows to calculate the rate of return for a particular time period.
Mathematical Formula to Calculate CAGR-
CAGR = (RL/RF) 1/n – 1
where RL = Revenue of Last Year
RF = Revenue of First Year
5. Physical vs Digital Retail
| | | | |
| --- | --- | --- | --- |
| | Criteria | Physical Store | Digital Store |
| 1. | Location | Physically Present | Can Be Accessed Online |
| 2. | Audience | Can Capture Limited Customers | Can Reach Global Customers |
| 3. | Operations | To Manage at Workplace | Can be Operated Remotely |
| 4. | Product Interaction | In-hand Experience | Images & Videos Only |
| 5. | Transaction | Mostly Cash Payment | Cash and Online Payments |
| 6. | Data Analysis | Complex | Automated |
| 7. | Remarketing | Difficult | Easy |
6. Future of Online Retailing
Online retailing or we can say eCommerce is one of the fastest-growing businesses in the world. After the State of Retailing Online Survey 2020, National Retail Federation stated that physical retail and digital retail business are merging with a rapid rate for a seamless shopping experience of the customers.
So, it is happening because the customers are using both offline and online mediums to purchase any product they need. Offline sales grew by 1.4% in 2019, while ecommerce grew by 8.1%.
Grocery is the largest sector in the retail industry that reported for 77% of the total sales of the industry.
" The Indian online grocery market could exceed sales of $3 billion in 2020, a substantial growth 76% as compared to the previous year". -Sanjiv Goenka (Spencer's Retail Chairman).
Reliance Industries launched JioMart in December 2019 for online grocery delivery services. It will connect the local vendors with the customers and provide them an online platform to provide convenience and growth in their sales.
It is expected that JioMart will capture the largest market share of Indian online grocery as well as ecommerce market in future.
The total revenue of global online retail in 2019 was about $3.45 trillion. At the end of 2020, it may cross $4 trillion and by 2021, it is expected to reach up to $4.88 trillion.
The ecommerce market revenue of India was around $33.3 billion in 2019. The expected ecommerce revenue of 2020 is $43.5 billion and can reach $66 billion in 2023.
Source: Statista
7. How to Start Online Retail Store – 7 Easy Steps
Whether you are already running an offline business, doing a job or you are planning to start a business with high growth and low investment, you can start an online business by the following steps-
Firstly, you have to decide whether it will be a general store that contains mixed products of all categories or you will target a particular niche. Research and select a profitable one.
Become a seller on Amazon, Flipkart, Snapdeal, IndiaMart, Udaan or any other trusted ecommerce platform or start Dropshipping with Shopify.
If you want a customized website according to the specific requirements of your business, then you can approach a freelancer on Fiverr, Upwork etc. or hire an agency.
The online stores don't need high setup costs but, you have to to spend the amount in digital marketing to boost sales.
If you ship the products on your own, then you have to take care of packaging, logistics and other minor costs. Calculate the cost of every product by considering all the factors.
Since you will accept online payments, you need a GST registration number with the name of your business.
Make a strategy how you will manage the returns and refunds of the products with the customers.
You can also contact Lapaas to build your online presence and digital marketing services for your business.
7. Conclusion
Today we have a lot of digital facilities such as internet banking, online shopping, online bookings etc. that provide us convenience, save our time and help us to maintain our data efficiently.
BigBasket, CarDekho, CureFit, Delhivery, Hotstar, Lenskart, Meesho, PharmEasy, Quikr, Swiggy,
Due to COVID-19 pandemic, there is a global economic slowdown. Almost every business has faced a decline in the curve of their growth.
But, it could not affect those businesses that operate online. This is a lesson that if possible, we should move from physical to digital business trend as soon as possible.
India is the fastest growing country in the filed of online shopping, with a growth rate of 19.8% every year. Hence the future of ecommerce business id bright in India.
One more advantage is that if you market your online store and brand properly, you can even export your products internationally.
FAQs
1. What is brick and mortar retailer?
Brick and mortar store is a term referred to the offline retail business that is selling a product or providing a service. The businessman operates on a physical location in their own or a rented store.
Example- Grocery Shop, Medical Store, Electrical Repairing Shop
2. What is experiential retail?
Experiential retail or experiential marketing is the process in a business that offers the customers a trial of the product before they purchase it. These stores are called experiential stores.
For example, if you want to buy a television or a mobile phone, some electronic stores display those models to you. If you enter a store to buy clothes or footwear, you can try them if they look nice on you and you are comfortable wearing them.
3. Does Amazon have physical stores?
Amazon has an ecommerce platform that allows you to purchase the products online. Since you don't have to pick up your product from anywhere, you can say that Amazon does not have any physical store.
But technically, it has many warehouses and a large number of registered sellers. The orders you place on Amazon are sometimes dispatched from the store of a seller. So Amazon does have many physical stores but it does not own any of them.
4. Which is the best niche to start an online store?
To start a profitable through an online store, it is very important to select a niche whose products are highly demanded. You can choose beauty & grooming, health & fitness, fashion & accessories or electronics & gadgets for a successful ecommerce business.