Every project or organization requires money to run efficiently and each organization needs to calculate all the income and outcomes to improve their productivity and perform more efficiently.
Hence, it is necessary to learn about Finance management and For that purpose, This article will help you to learn about Finance management.
WHAT'S IN IT
What is finance management?
So, Financial management involves l planning, organizing, directing, and controlling financial tasks in an organization or an institute. Thereby, It also promotes management policies, and the financial assets of the industry play a crucial part in commercial management.
By the way, better Financial Management is a never-ending process, it emphasizes a cycle of excellent management style, which includes planning, organizing, directing, and controlling the financial actions such as acquisition and utilization of reserves of the institution or company in a compatible and efficient manner. It also means using conventional management policies with the financial resources of a plan.
So, To manage a project perfectly, a consistent set of accounting methods and standards are a must. Subsequently, they guarantee that sponsor plans with public or private capitals is used following proper rights.
And record all activities carefully so that a complete audit trail exists. This facilitates a post expenditure review, but also because they are an essential tool for the growth of your own.
Financial Planning VS Financial management
Although interconnected, these are not phrases that you should use interchangeably.
So, Financial planning is budgeting. Although the source of difficulties in the financial management of a project can be bad budgeting or faulty forecast or project's requirements.
So, To manage a sponsored project, the first step of business is to accomplish full awareness of your institutional procedures and departmental systems.
Knowing your business also means recognizing your researchers, and the institution's research preferences.
Further, it also implies "ownership" of organizational and economic processes that will direct the pre-and post-award phases of any project.
Hence, Now we will look at the objectives included:
Keeping enough amount of funds for the company.
Ensuring stockholders of the organization to get good gains on their investment.
Optimum and effective utilization of funds.
Creating solid and secure investment possibilities to invest in.
Importance of finance in project management:
The following points show 'why finance is a need?'.
So, That gives the need to know about it.
The financial management will turn out helpful in the following ways;
Assists the financial planning.
Helps in the planning of funds.
Effective assistance while using and allotting the funds received.
Helps in making financial decisions.
Assists in increasing profitability.
Improves the overall worth of the firm.
Gives economic stability.
By understanding the need for financial management, you may come to know about its importance also.
Project finance management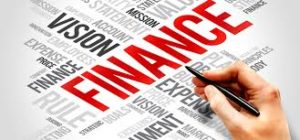 So, Project Financial Management defines how the project will be financed, combining the processes of collecting and controlling the financial sources for the project.
It is more concerned with income sources and monitoring net cash-flows for the construction project than with day-to-day handling costs.
Hence, to continuously observe the project finances and to assure the company's financial capability to execute the project is the most crucial finance manager job.
It also includes the evaluation and monitoring of financial uncertainties and the implementation of a proper financial uncertainty management approach.
Importance of financial analysis in project management
Reviewing project financial reports and adopting ways to scale back costs, It is crucial for service-based firms to induce insights to stay competitive.
So, Financial analysis is an example of the financial merits of projects by assessing their past, present, or future value.
Hence, Financial managers act as a bridge between Project Management and Operations.
While project managers keep an eye on the project's budget, financial managers look at the profit margins of all projects and analyze the company's performance under a particular period.
Its goal is to dig deeper into how a company uses various resources from the financial perspective during this context. Over time, the financial analysis may bring a rise in both productivity and profitability across the corporate.
Project Budget management
You need to have appropriate funds to complete the project successfully.
That's why planning for your project budget becomes so important: it's the blood of the project.
Follow these steps to secure the necessary funds to keep the project running through every phase. But first, we have to define a project budget.
What Is a Project Budget
A project budget is the total costs that are to fulfill a project within a limited time period. Its use is to estimate the costs of the work for every stage of the project.
The project budget includes things like labor costs, material acquisition costs, and operating costs. But it is not a static document.
Why You Need a Project Budget?
The simple answer is that projects cost money. For example, the budget is the heart that drives your project's funding. It conveys to stakeholders how much money is required and when it is needed.
But it's not the only way to get things that your project requires. Yes, you have to pay the teams, buy or rent materials and equipment, but that's only half part of the story.
The other half of the importance of a project budget is that it is a tool to control your project costs. The budget is your plan, which acts as a base to calculate your performance as you gather the actual costs once the project has started.
Project cost management
Cost management is the method of estimating, allotting, and controlling the costs in a project.
It permits a business to predict future expenses to lessen the possibilities of it going beyond the budget.
Project costs are estimated during the planning stage of a project must be approved before the actual work starts. As the project plan starts, costs are documented and tracked, so things stay within the cost management plan.
Once the project is finished, predicted costs vs. actual costs are compared, giving a benchmark for later cost management plans and project budgets.
Managing project finances
Some projects have a huge budget and require accurate management and tracking. Other projects don't have a budget segment at all. When you manage project finances, consider these easy steps:
1. Estimate costs
The first move towards managing your project finances is to predict the costs. This isn't as simple as it sounds. You need to calculate the total number of people, equipment, materials, and other sources needed to accomplish the work.
Next, You need to estimate the costs of these resources and when these costs will take place.
2. Set the budget
Estimating the expenses is not equal to fixing your budget. The budget shows how the capital is allocated according to your company's financial rules.
The budget gives the expense reports, allocates capital vs. expense money, displays when funds are assigned to your project, etc. You need to manage project costs according to the budget.
3. Decide if you can get contingency funding
Project estimates are not 100% accurate. A contingency describes the estimation irregularly. A contingency budget represents this estimating uncertainty. For example, if you consider your project to be of 100,000 with 90% confidence, you could also request 10,000 contingency funds to represent the variability. These 10,000 are not used for risks or extent change appeals, It can be if it turns out you underestimated work on your project. Not all organizations allow emergency budgets. If you do not have this budget versatility, you can add the uncertainty portion back into your baseline estimate.
4. Track weekly
The following step is to begin tracking your spending on the design. You need to follow every expense – human resources and physical resources.
This could be a standard process but It should be regularly examined by your accounting system. Ask your team to develop expense forms and submit them to you. They may seek permission from you when they pay money on account of the project.
You need to approve the huge amount before they are caught so you can control expenses on the project more efficiently.
Cash flow control is about managing the cash required to deliver your design. Make sure your Sponsor has allowed the next 1-2 months of work ahead of time, and that the reserves needed to manage the project have been made accessible. Then track the spending of those funds each week.
5. Manage expectations
Communicate the exact status of your spending and your calculated spending. If you are at risk of running under budget or over budget, Make sure you control expectations so that there are no surprises.
Controlling costs on a project can be tough. It becomes extra difficult if the project manager does not keep track of the funds. Follow these five simple steps to stay in control.
Conclusion
To simply say, financial management is the heart of the project. That means it is the most crucial part of the project, which is essential to establish a solid project.
A project budget is the total calculated costs that are needed to fulfil a project within a limited period of time. So It is used to estimate the costs of the work for every stage of the project.
Also you can read our blog on The Most Important Project Management Phases and Processes
FAQ's