Long-tail marketing is a concept that many big businesses use. In retail shops, you might have noticed many popular products are sold the most. But, at the same time, there are products which are not so popular still they make a sale on a relative basis.
If you calculate the revenue of these products, then you will notice that these products also make a profit in the long run.
Many companies like Amazon and Netflix use this strategy of long-tail marketing in their business.
To apply these marketing strategies, check out a detailed guide on long-tail marketing.
What is Long Tail Marketing?
Long-tail marketing is to sell less popular products in a particular niche with a large number of popular products. The less popular products are sold in small amounts, and fashionable products are sold in large quantities. Long-tail marketing focuses on these less popular products of a specific niche.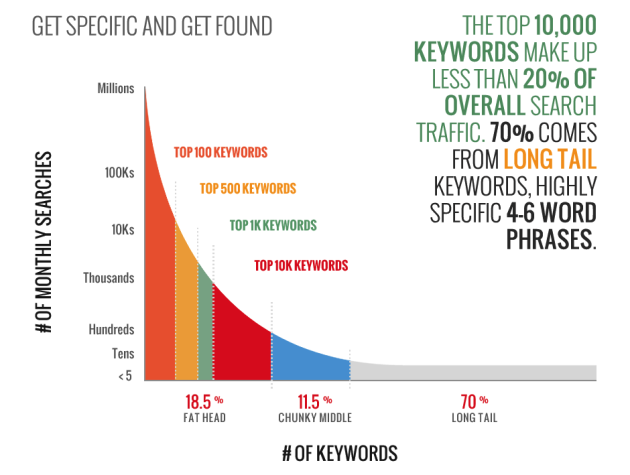 Long-tail marketing focuses on targeting a large number of niche markets with less popular products or services.
A long-tail marketing strategy is to focus on multiple niche markets that have less demand.
What's the logic of selling less popular products?
Well, these less popular products might not be profitable individually, but they are useful when their total reach is combined. Businesses can profit from the long tail marketing strategy by focusing on multiple niche markets with less demand.
Amazon uses Long tail marketing strategy- When you search for a product on Amazon, they recommend some products.
That's a long tail marketing strategy.
Sometimes these products have no relation with the ProductProduct you choose. Still, Amazon recommends it to focus on multiple niche markets.
The profit by selling great popular products is equal to less sold unpopular products.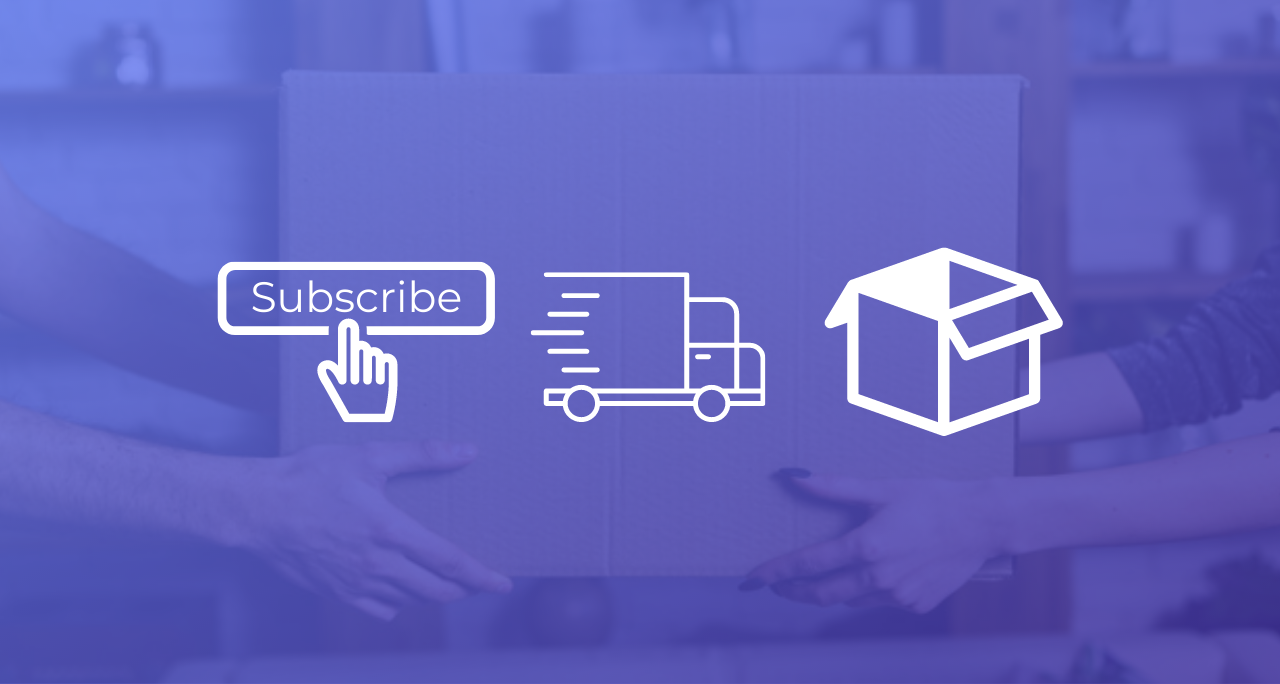 This is an easy strategy to create an online presence for you or your business.
Graph for long-tail marketing
Chris Anderson named this concept 'long tail', and according to him over some time, if you grow the tail portion, then someday it will be profitable when it's total reach is combined.
Amazon uses this strategy long-tail marketing- For example, laptop chargers of different brands, mobile covers of different brands, unusual gifts in gifting niche.
The graph shows the red part as the dominant and yellow part as the tail (less popular products).
Key Takeaways of Long Tail Marketing
Any business can use Long-tail marketing by focusing on less popular products, instead of focusing on products with high demand. In it, you need to focus more on storage.
In 2004, Chris Anderson coined the term 'long tail'.
To profit from Longtail marketing, you need to focus on increasing the tail.
By these strategies, you can focus on more niche markets than concentrating on one.
Not only in big companies, but even in small retail shops, burial marketing is also, for example, but retailers also launch a new product, offers, and sales to sell the most popular products. On the other hand, Products (less popular) continue to sell in the usual pattern.
Long-tail marketing examples
Long-tail marketing strategy is used by many big companies like Amazon and Netflix.
Learn how these big companies use long-tail marketing to generate new leads.
We all know about Amazon and Netflix; these companies are famous worldwide.
Netflix
Netflix is the video-based platform, and it is the most-streamed platform worldwide. The Netflix use long-tail strategy, Content which has low views may constitute to surpass views of a blockbuster movie.
Shows or movies that have little pictures also contribute to watch time, and it also helps to attract new viewers.
Amazon
Amazon sells more than 350 million Products worldwide in every part of the country. Almost 57% of sales on Amazon are generated from long-tail keywords. Whenever you search something on Amazon, it always recommends products saying 'People also buy'. This strategy is long-tail marketing. Also, less popular products are more than or equal to more popular products.
If you have your online store, then you should target long-tail keywords. If you target long-tail keywords, then there are more chances for your website to rank higher on Google.
But, stay away from keyword stuffing. If you repeat a keyword over and over, then you might face trouble.
Long-tail marketing for blogs
My blogging website uses long-tail keywords to rank on Google. You can also use this strategy in your business to grow.
Do you have a website? Are you struggling to rank your website? Then long-tail keywords strategy will help you to rank fast. Do you want to know how it will help in website ranking?
5 Long-tail marketing strategies
Follow these 5 Longtail marketing strategy in your Content:
Use tons of Keywords on your site
Long-tail keywords are keywords that have less competition and traffic. Long-tail keywords are 4-5 words, and it specifies the user intent. But, the combined traffic on those keywords will add to the traffic on your site.
Long-tail keywords are 4-5 words, and it specifies the user intent. Long-tail keywords contain more generic keywords, modifiers, and other terms.
Optimising your site on more keywords and long-tail keywords will help you to rank fast.
There are many tools available to find long-tail keywords. Google Keywords planner is a tool by Google, where you can find many long-tail keywords related to the main keyword.
You can also use Keyword sheeter tools to get a list of Long tail keywords.
Type your keyword in Keyword sheeter, and it will show up many long-tail keywords. These keywords might have a low traffic, but if you use those keywords, then you can rank very fast.
Write a lot of Content
The sites with a lot of Content have a lot of traffic. These sites are ranking on many keywords; that's why they generate a lot of traffic.
When you rank on many keywords, you have a lot of visitors, for example, Amazon, Flipkart, eBay, etc.
If you are ranking for more keywords that don't have a lot of traffic, then to, o those keywords will add traffic to your website.
Use social media for more traffic.
You can drive traffic to your website through social media. Increase your presence on social media and share your Content there.
Make more backlinks to increase the authority of your website.
Focus on SEO and optimise your Content on long-tail keywords.
Long-tail Economics and Profitability
The economics of long-tail marketing is:
The Longtail is related to time, and you should focus on extending the long tail to increase profitability. In long-tail marketing, the cost of marketing and distribution should be less. It focuses on less popular products and reducing marketing costs.
It is profitable if customers locate the items in your inventory. You need to focus on developing a system so that your customers can find them.
By reducing marketing and distribution costs, these products will be profitable.
The red part indicates the hit products, and the rest part is long-tail Products.
The profitability of long-tail products can equal or exceeds the profitability of our hit products if combined.
From old times, people are always making a hype of popular products and services. But, in recent years, due to the growth of the Internet, many people are opening up their interests. Due to the Internet, it is now possible to stock and distributes products of all niches. A niche market is a small part of a big market that is easy to get.
This hype of niche market gave rise to long-tail marketing strategy. It usually opposes the demand of high demand products and focuses on a particular niche.
How to know if your customers are interested in that Product through long-tail marketing?
Customers always buy when they need it, and every customer has their journey in buying a product.
You need to specify that need in a particular niche market. Like product inventory, you should store all your products in a search engine so that your customers can search for it.
If you own a website, then long-tail keywords will help you to reach your customers. A long-tail keyword is keywords that help you identify the intent of a searcher. SEO( Search Engine Optimization) helps a website to rank on Google.
Will these tips help you to identify your customer's needs?
Search Engines store long-tail Keywords so that searchers can search what they want.
You need to make a website so that your customers can search for the products.
Get customer reviews to encourage customers and identify what they want.
If you want to stand out in competition, then provide your customers with a greater depth of Information.
Conclusion
Long-tail marketing is all about selling products that are not so famous. It will help you achieve success in the local market. If you focus on the website, then it can be an advantage for yours.
Use social media for marketing. Social media will give you the advantage to target local people. If you have a physical store or restaurant, then focus on none big things also. Many marketers target local people through websites and ads on Google.
Some tips to make an interface on your website
Use long-tail keywords
Optimise your site according to long-tail keywords.
Use a friendly interface.
Use ads and notification to target your desired market.
FAQ's