As technology is getting advanced, and due to this communication, transportation, trading has become very easy and spread their business in the global market.
Also, According to the World Trade Organisation, from 1951 to 2010, international trading has reported growth 33 times.
Many big brands have already grown tremendously in the global market due to globalisation.
So, Here you will get a complete guide on International marketing. Also, read marketing strategy if you wish to spread your business globally across the national borders. 
What is International marketing?
International marketing is defined as the application of marketing principles to promote a product or service in more than one country and Global marketing tasks like goods and services, promotions, planning, etc. are included.

In the latter case, marketing in more than one country is International marketing. Moreover, commerce domestically and internationally is the same. So, International marketing is not a new concept, and it's the same as domestic marketing.
Objectives of International marketing
International marketing is viral nowadays due to the ease of doing business globally. But, in the global market, there is more competition due to the enormous demand. So, You need to focus on all factors from the company to trade in the International market.
Meanwhile, The main objective of international marketing is to satisfy the needs of global customers. However, the following are factors that are the attraction of many businesses.
International marketing is the attraction of businesses because of Increased Economic sales.
Huge Market share.
Huge profit due to more significant opportunities in International marketing.
More profit as compared to domestic markets.
So, The international market is untapped.
The life of the product is elongated.
It's essential to globalise your products and services due to huge profits in untapped markets. Internationally, there is more scope for businesses than the local market.
Licencing Arrangements
The company under the system establishes arrangements for foreign firms. Also, international firms get to use the exporting company's rights. Also, Rights like Patents, trade, secrets, know-how, etc. for a decided fee are used.
Patent licensing includes the use of trademarks according to terms of the agreement.
Consultancy services
So, The exporting companies provide Consultancy services in foreign countries. Hence, They send their consultant to guide and direct manufacturing activities. Due to international marketing, Consultancy is in demand.
Wholly owned manufacturing
A company that is long term interested in foreign countries trade and Such companies are wholly-owned company. Stocks are 100% owned by other countries of a wholly-owned company.
Buy a company
Meanwhile, The most straightforward strategy for International marketing- Buy a foreign company.
Suppose you don't want to go through the long process of creating a company. You are establishing a company in the local market. Then buying a company would be a good option for you. Like the company, you would have already spread in the domestic market, so you have an advantage here. You are hiring a company in a foreign land how both up and downsides.
Ups of Buying a company
As soon as you buy a company, you immediately claim market share.
So, You already have a customer base and brand image.
The government will treat you like a local firm. Also, if there are any rules for you, then also you have low Competition.
Downs of Buying a Company
Also, It's costly; you have to pay a large amount of money.
You need to check why the owner is selling you the company. Also, consider the impact of the current owner on the company.
If the business has some downs, then you need to solve them. Additionally, if any investments are required, you need to consider that also.
Characteristics of International marketing
A broader market is available for international marketing. There is no boundary for marketing and providing facilities.
Competition is intense- Due to Competition globally, Competition is high. You have to compete with global companies.
Uncontrollable factors- The international market is affected by uncontrollable factors. Factors like political and geographical. These factors can change from place to place, and you should learn to deal with these variables.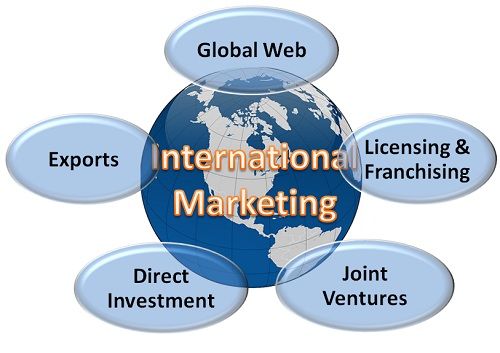 Controlling all factors in International marketing is not possible as you don't have control over International factors. To control those factors, you need Marketing Managers. Also, you need experts who have enough experience in the field. International marketing managers will help you in this situation. It will help to get out of cases that are out of your hands. To tackle such things, you need to alter elements like product, pricing, distribution, administrative laws, etc.
Need for broader competence
Simply, if you want to survive in the International market. Then you need more expertise and skill management. Due to the immense opportunities in the market, you need to tackle many situations. You should know to handle situations like change in government strategies. Also, change people's mindset.
High risk and challenges
It needs thorough market research. It has tangible dangers and difficulties. Many factors should be considered for International marketing. Factors like Political, regional, cultural differences, etc. should be the same. You also have to control the import and export of products according to country economic status.
Time-consuming and Lengthy
International marketing activities are slow; the leading cause of these is local laws and policies.
Marketing strategies for International marketing
What type of customers to target in the International market?
Before entering an international market, the most important is to research your customers.
Foreign customers have a different buying habit, modified preferences, and choices. You need first to identify their need and then try to market them. Consider Cultural beliefs and prejudices in international marketing.
Challenges in International marketing
Tariff Barriers
Tariffs are the taxes and duties imposed on guest marketers. If the fare is high, then it would be challenging to earn adequate profits while selling. Sometimes to promote domestic products, some countries have high Tariffs to prevent International marketing. You have to consider high Tariff rates for various categories of products.
The political barrier in International marketing
The political environment plays a significant role in international marketing. You need to consider political stability before entering a market.
Some countries may have different political systems and different economic systems ( market economy, mixed economy, etc.). Political instability in some countries may pose a challenge to international marketers.
For international traders, some governments have different priorities, philosophies, and approaches.
Besides, the long term trend is unpredictable in the global political environment.
The slow growth of Developed markets
It's a fact that developed markets are facing a slow growth rate in the past few years. On the other hand, Asia, Africa, and Latin America have shown an increase in development.
2. Demographics
Demographics is an essential factor in international marketing. As you know, emerging markets have a population with younger people, on another hand; western developed countries have aged population. And in international business, we need to focus on both emerging and developed countries, so it's a big challenge.
Increased Competition
As the market is enormous Competition is also very high. In the International market, you need to compete with global competitors. You need to focus on expertise in the International market.
Variation in Exchange rates
Every nation has it's own economies and currencies. Indian Rupee, European Dollar, US Dollar, Japanese Yen, etc., need to be exchanged for trade.
Cultural diversities
If every country they have their unique civilisation and culture. International marketers should consider cultural and social diversities.
Globally, customers have different buying habits, different consumption, and buying capacities. They have different preferences, languages, and different nationalities are real challenges to understand and incorporate.
You need to have expertise in market segmentation, product designing, distribution, and much more.
Language is also a significant barrier; there are around 6000 languages in the world.
Mostly English is considered a Business language.
The difference in climatic conditions and change in the ecological environment.
Norms ethics and corruption also need to be considered. Every country has its ethics and values of the business. Also, they are reflected in rules and regulations.
Economic conditions around the globe.
How to overcome International barriers
Choose a different market or export products that are not affected by trade sanctions.
Export and import barrier
Select a different market that has low trade sanctions and develop other goods or services to trade.
Traffic and taxes barrier
Choose value-added activities such as after-sales. After-sales services are not subjected to tariffs. Also, you can partner with an organisation or firm that will provide you with goods and facilities.
To avoid tariff taxes, start manufacturing goods in the target market so that you don't need to import products.
Try to export in a different market where you are not subjected to quotas. Try to produce in the target market to avoid import.
Government subsidies will give you more appeal and justify an enhanced price. Try to develop more value-added activities.
Partner with an organisation or set up a subsidiary organisation in the chosen market. Invest in production to avoid the need to import.
Stay for short term- No one can predict political stability in any country, so enter a market for a short time. Don't locate facilities and employees in a state. Also, before delivering goods or services, always request for cash or confirmed letter.
Major participants in International marketing
Due to globalisation and ease of doing business, many small companies are participating in international trade. The first decision of a company is to go global or not. As you have to decide whether to opt internationally or not is entirely dependable.
Because due to the vast market and profit competition is also great and you need to learn new laws in the international market.
But big companies manage to tackle those problems. Thus, major participants in the International marketing are:
Multinational corporations (MNC's)
Multinational corporations (MNC's) corporate and controls the production of goods and services in many countries than it's home country. MNC companies earn more than25% of its profit from out of the home country. MNC company carry out the following tasks:
Import and export goods and services
Buy and sell licenses in foreign markets.
Invest in foreign countries
Engage contract manufacturing
Opens facilities for manufacturing and controls operations in foreign markets.
Exporters
Exporter sells products and services overseas across their home country for extra profit. Exporters should compulsorily follow jurisdiction.
Importers
Importers are buyers who buy products and services overseas. When other countries export services or products, exporters buy them.
Services companies
These companies provide services in other countries based on specialised knowledge. They help in coordinating with companies internationally for smooth business.
Examples of International marketing
Worldwide many companies have achieved tremendous success in the International market. These companies used International marketing strategies to grow globally. To achieve success like them check out how they made it and how-
McDonald
McDonald's is a global brand, and it's very successful internationally. They have done a great job abroad, and McDonald's has many franchises around the globe.
McDonald's did extensive research before entering any market. They make changes according to the customers in the market. International marketing is all about satisfying your customer's needs, and McDonald knows it better. McDonald's focuses on marketing and its food. They modify their menu according to the market and bring local flavour on their menu. Internationally in every country, they have different tastes in their list according to local choice and preferences.
In the Indian market, they modified their menu and brought Indian flavours for the Indian market and stuck to a 40% Vegetarian menu. In the Philippines, they added McSpaghetti according to their taste and choice. To dominate the International market, you also need to take steps as McDonald's did.
Redbull
Redbull gas achieved great success globally. It has become a loyal brand due to the trust of its customers.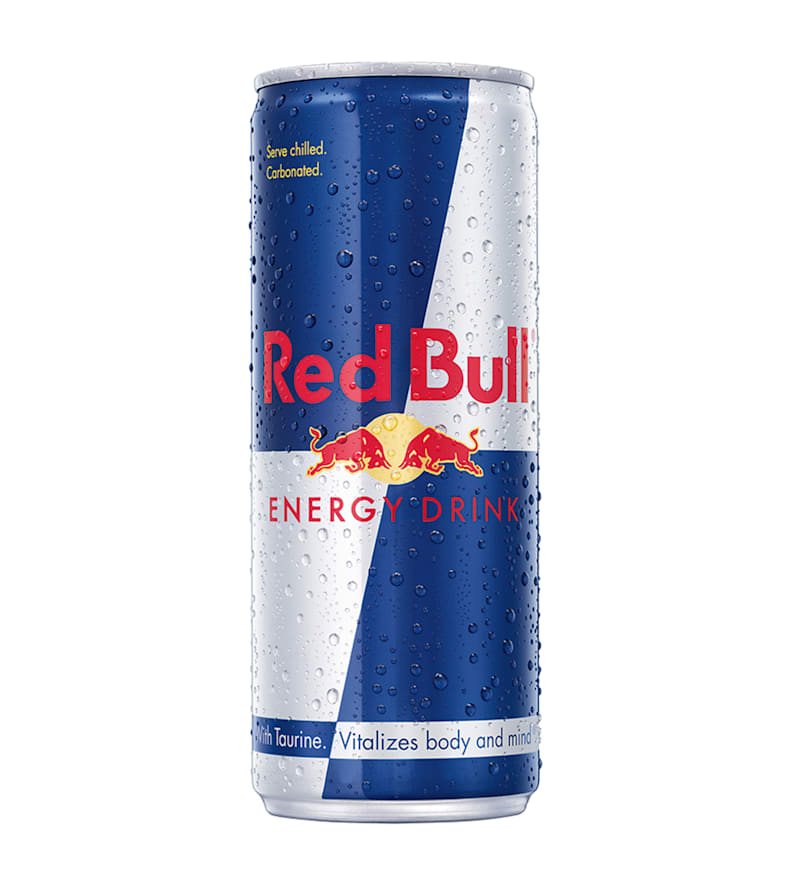 Redbull always uses tactics and host events and sports events globally. By hosting different activities, especially sport's events, Redbull us targeting its customers, we smartly through International marketing.
Dunkin Donuts
Do you know Dunkin Donuts? Who doesn't?
It's a trendy brand all over the globe. It's a multinational company for baked goods and coffee; it serves more than 3 million customers globally.
It has a variety of doughnuts and beverages and breakfast options.
Conclusion
Before you scale up your business from parent country to other several countries, you must
follow the legal rules of that country. Find the problems faced by the people of that country and how your product actually solves that problem and also identify the various questions related to your product and the buyer persona
of that country. Adopt the country culture and the language and prepare yourself for that
atmosphere.
Last but not the least, hiring good talents is another challenge because without a good talent
scaleup a business in a new country is not possible.
FAQ's