Inbound Marketing is a promotional strategy through which you attract & engage your targeted audience and finally convert them into life-long customers. In short words, it is a three steps funnel to gain leads. Attract, Engage, and Delight will help you achieve quality leads for a lifetime.
In this marketing age, you may have seen infinite ways of marketing. The list is quite long. Like one sells the product or service through affiliate ways. Whereas others run paid ads on digital networks to establish brand visibility of their business.
Despite everything, these days, it is tough to survive in cutthroat competitions. Moreover, everyone is trying to serve their best version of people.
What's in it for me?
What exactly is Inbound Marketing?
In simple terms, it is a way of marketing to generate leads for your business organically. To be more precise, there is always a certain set of audience that searches about your niche on the internet.
So, they might be searching for solutions to the challenges faced by them. Or else, just gaining the valuable information to apply it in their life. Henceforth, in Inbound promotions, we provide detailed knowledge about everything that our audience is seeking to achieve.
In conclusion, if you wish to sell your product or service following this strategy. Then just start adding value to the life of your targeted audience.
Why Inbound Marketing is beneficial than other marketing strategies?
There are a lot of outbound strategies that help you to promote the product or service of your business such as Facebook ads, search ads, PPC, or even TV ads, billboards, banners, etc.
So, observe these strategies from a narrower perspective. Moreover, you can see that you are making every effort to reach out to your audience. And so, such measures taken are bound to vanish over a period. Because people do not get easily attracted to direct promotions.
While In inbound ways, you are attracting the targeted audience to reach out to you. Firstly, people get to know about you through your blogs, articles, or videos. So, If they find it helpful for themselves, they search more about you.
All these things start to build trust in you in their minds. And, eventually, the trust developed not only helps you gain loyal customers but also attracts new leads for you.
Types of Inbound Marketing
There are various ways through which you can attract and engage your customer. Also, you'll finally delight your targeted customer base. For example, you can write informative blogs. You can create videos, social media posts, develop podcasts & webinars, and many useful things.
So, let's understand each type in detail:
a. Write value-adding blogs
Many times, people search their queries on search engines. They find answers to their questions on search engines. So, what if you solve all those queries by writing up an exclusive blog? It would be a great help for your targeted audience.
And believe it or not, people will gradually develop a trust for you reading your blog. Also, they will find many of your written contents useful for them. So, writing informational & creative blogs is a strategy to attract the target user base.
b. Create viral videos
Now a days, it's been observed that people are consuming more of video content than a written one. And, the chances of going viral are also quite high. So, you should start creating videos that are knowledgeable for your users.
Nevertheless, people are more likely to trust the person who is communicating in front of them. It is because it enables us to develop a more personal connection with the users.
c. Create social media posts
There are also a few people who do not like to spend much time reading contents or watching videos. So, to attract this group of people, you can create colourful and informative infographics.
Through which, you will provide valuable knowledge in a nutshell. As a result of this, people will quickly find out the answer to their problems. And ultimately, it will increase your reach as you will start catering every type of audience.
d. Develop podcasts
Often some people love listening to audiobooks rather than scrolling over the phone. So, to reach out to these kinds of audiences, you will need to create podcasts. The podcast is the best inbound marketing strategy that will help you grow your current user base. 
To start with, you can develop any kind of voice clip that will add value to your customers. After that, simply share it on platforms where the users will find out you quickly. Once these new people start connecting with you, then they will become a part of your current customer base.
4. Develop a proper strategy
To begin with inbound marketing, you will first need to plan & then execute every step. Doing so will generate quality leads for your business. So, let's get started:
a. Analyse your target audience
The first and foremost thing that you will need to do is to analyse your target audience in a detailed manner. As in only this will provide you with a general idea to create effective content.
So, you need to analyse factors such as age, gender, location, likes & dislikes of them. Also, consider hobbies, income, etc. of the audience. Knowing all these things will undoubtedly help you to create content which is attractive and more engaging.
b. Conduct surveys
The next thing you can do is to conduct robust surveys to improve your overall inbound marketing efforts. You can ask your current audience about the challenges they are facing currently. Or else, you can also learn their likes & dislikes by way of a survey.
Not the least, but you can also ask them to provide a review, suggestion, or feedback on your product or service. In short, collecting all this information will help you to develop user experience in a better way. Ultimately, you will be able to market more efficiently than before.
c. Produce the best content
One thing that you should always keep in mind that you need to produce the best useful content at any cost. Like you should be able to meet up the needs of the users reading your content.
They must find answers for their every query. So, for that matter, you must create a content that serves the exact purpose and is not just a generic one. Doing so, you will start seeing good results in the upcoming days.
d. Focus on your on-page strategy
Besides writing up the best content, you will also need to make sure that your page provides an excellent user interface & experience. Because this is essential in inbound marketing if you wish to succeed in it.
So, you must make sure that you have added a great title, subheadings, tables, examples, stories, etc. in your blogs. This way, your audience will connect better with your blogs. In other words, the audience will understand what you want to convey in a better way.
e. Make promotions
Lastly, you should start sharing the content on social platforms. As well as, you can frame an off-page strategy to increase traffic on your particular blog. No matter whatever content you produce, you must share it among media platforms to get the best results out of inbound marketing.
If you have made a social post or infographic, then start sharing the same on the internet. Because that is how it will increase the chances of your post to go viral. Which in turn will extend your current reach?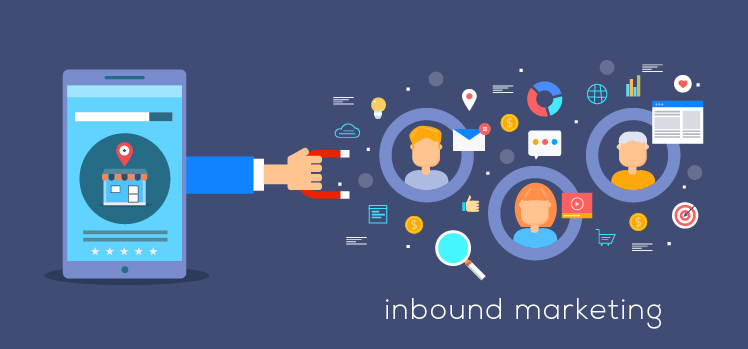 Keep in frequent touch with your audience
The last but important thing is to stay in frequent touch with your audience. Even if your audience asks questions that are not so important for you, then also you should answer their queries. Doing so, it will create a sense of solidarity among your users.
You must remember that people love if someone listens to them. And so, when you do that, people start connecting with you on a personal level. Which then makes them a loyal customer for your product or service.
After everything else, you should learn to delight the audience with your product or service. Because only then, customers will stay connected with you for a lifetime. And so, they should not feel cheated at any point of time after purchasing a product or service from you.
Conclusion
So, to conclude, we can say that inbound marketing is effective if used correctly. It can provide you with long-term benefits. If you are selling any product or service, then you must integrate these strategies into your business. It will hike your business like anything else over a period.
FAQs
Is Inbound marketing cheaper than outbound marketing?
Yes, inbound marketing is surely cheaper than outbound ways. The reason being you save up a lot of money spent on one time ads. Nevertheless, creating content, podcasts, videos, blogs, etc. is always comparatively cheaper than running high-costs ads.

Why should I adopt Inbound marketing strategies?
In this highly competitive world, it is difficult to survive only by running ads. You need to build trust to generate potential leads. Nonetheless, through inbound ways, you can also develop an exclusive community seeking to achieve the same goals.
Is inbound marketing better than outbound marketing?
Yes, inbound is always better than outbound strategies. It's because of the factors like costs, better lead generations, increased brand awareness & reputation.
Does it take time to see results of inbound marketing?
Yes, it is a long term process but surely an effective strategy. You will need to work hard and consistently for a few months or years as well. But the results are astonishing that will grow your business like anything else.
What type of content needs to be produced for inbound promotional ways?
You can write creative & informational blogs, create videos, webinars, podcasts, etc. Also, you can develop social media posts, Instagram stories, micro-videos to increase reach.

Readers Rating

No Rating Yet!
---