Competitors – the word is everything for understanding. It is a huge part of the business. If you want to start your business in the physical or in the online medium then you need to understand your competitors and also need to understand the factors that will impact your business.
Track your competitors for creating a better result that matters a lot in the business. Every company uses to track its competitors or competition so they can develop their own products. So today you will go to learn some important strategies and will understand the tracking facts.
You will understand
How to Check Competitors?
Competitors are everywhere even we do not want but still, our business has opponents or competitors. But in my opinion, it is good to have competitions. Because they save our time.
Little confusion? What I am talking about! Yes, you will know the reason behind the competition tracker.
Firstly, you need to understand why we need to check our competition?
If you want to start a business online you need to check your competitors fast because they will explain your answers.
Also if you want to start a business offline or by physical methods then also you need to check your competitors for better understanding.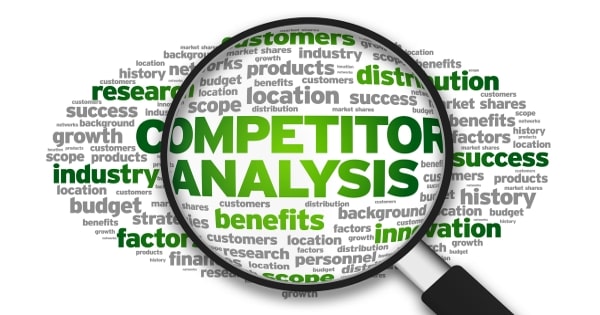 Now, take a look at
How Your Competitors will Help You
At first, they tell you about the industry you are going to start. When you check your competitors dashboard you will understand the overall industry.
Dashboard means you have to follow your competitions all social accounts then you will understand their working process. Social sites such as Facebook, Instagram, Twitter, LinkedIn etc. Those all are the best platform to check the activities of your competition.
Secondly, you have to check their overall public relations.
Which means what they do?
How do they do?
How many programs did they arrange to connect with audiences?
If they do any free webinar?
How is the social activities and events going on?
Which platform do they use to connect with audiences?
How many people are following them?
How many events do they attend?
Overall reviews and you can also check their YouTube channel for better information.
In YouTube, how they do, what they do, how they present themselves in front of us and so on. Although you need to check everything then you have a better understanding of your working growth.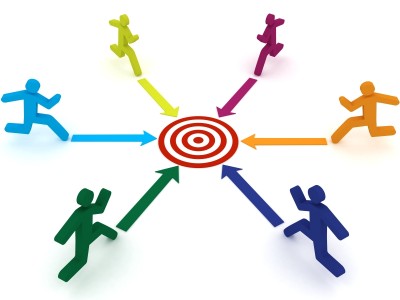 Thirdly, for developing your business. For business purposes, you just need to check competitors because of the above reasons. If you want to build your brand value then you definitely check out the first two processes.
For developing the business not only you should develop your content (online) and products (both online and offline) you also need to develop your branding. With this purpose in mind, you should start to check your competitors or competitions.
Fourthly, for improving the marketing.
Marketing is a large part and another key point of a business. For enhancing the business you need to focus on the marketing sites of business.
Also, for better marketing, you need to check your competitors and competitions. You can check out their activities on social platforms because on the social sites they create contents that will give you more ideas. After that, you target the audience by advertising and video ads. Marketing through the Internet is the best and easy way to reach the audience.
Just check everything and short out from their works.
Lastly, to collect ideas.
Now, this is very interesting. Because you already have enough information on how to start checking your competitions then you can check out all ideas.
Ideas means their contents. When you check your competition's content you have a clear idea about the industry or topics.
What they are told about the products or services?
How do they create contents?
You will get the best information from their contents. Just use the resources and create your new contents. For this, you also can differentiate your content and get traffic by using the existing contents. I hope you understand the above concept.
Competitor Tracker Analysis
Now, you have a clear understanding of how you can check your competitors but the check is not only the ultimate solution. You also need to track your competitions.
So, there are several tools to use for checking and tracking your competitions. I will discuss the most important tools for tracking your competitions. You also take a look at overall tracking tools. So let's know the names first.
Top Keyword Tracking Tools
SEMrush
Moz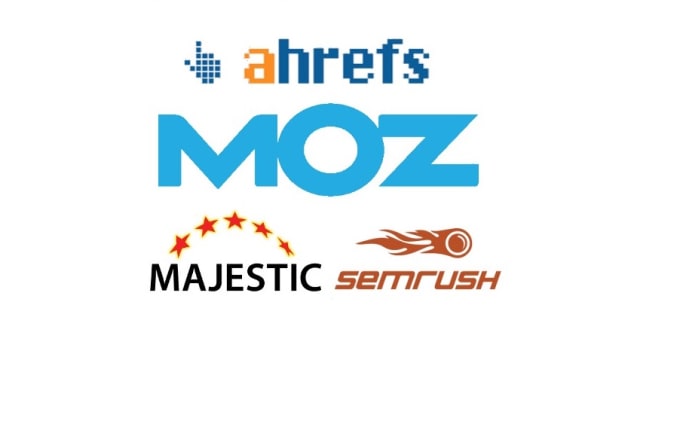 Both are the very famous keywords research tools. You can use those also for tracking your competitor's authorities, for SEO strategy, tracking the traffic, all social keywords idea, spam score(Moz), analyse the efficiency of the keywords and many more.
By using those tools you will track your competitions and make your own contents and also you track your own content.
Next, you can take a look at the
Top Twitter Tracking Tools
Union Metrics
Tweepsmap
Twitter Analytics
Unbox Social
Mentionmapp
Followerwonk
Bluenod
Those tools are best for your Twitter analysis. You can easily track your engagement with followers. How they engage with your tweets. Although those tools tell about how much audience interest with your post, their age, gender, the location they belong, basically you will know all demographics. Using these tools for best results.
Top YouTube Analysis Tools
YouTube Analytics
Unbox Social
Tubular Labs
Klipfolio
Quintly
Channel Meter
Social bakers
ViralStat
Tube Buddy
Vidyard
After the twitter analysis tools, you can also track the YouTube channel. Above all are given the best results according to youtube. Tools monitors the youtube channel across the world, also it shows a dashboard that tells the overall performance, engagement, track your competitors analytics, audience interests.
Also, some tools help to create beautiful videos and after that, it shows search results, analysis, monitors and optimised everything. Some tools help you with video creation, video marketing, analyse the marketing, data analysis, insight analysis and many more.
Top Facebook Analysis Tools
Facebook Insights (Free tool from Facebook)
Quintly
TrackMaven
Buffer
Unbox Social
Rival IQ
Grytics
However, most of the people think that Facebook does not need to track. But as I told you as much as you follow your competitors on social sites you need to track your competition. So in the Facebook tracker, you have all the same features such as insights, tracking competition, performance, analytics, monitor, optimise, organic traffic tracking, analyse the user's behaviour, marketing insights and many other works also done by those tools.
Top Instagram Analysis Tools
Iconosquare (Free tools)
Instagram Insights
Squarelovin
Pixlee
Unbox Social
Crowdfire
Socialbakers
Union Metrics
Now, after the Facebook analysis, you can also track your Instagram. In those tools, you can check the metrics of your post, post engagement and click-through rate, maintain a schedule for the post, also check the Instagram analysis for your business, promote your business, business awareness etc.
Top Social Media Analytics Tools
Awario
Squarelovin
Talkwalker
Unbox Social
Followerwonk
Wiselytics
Sotrender
Minter.io
NetBase
Tailwind
Those tools overall track your all social media sites. As I already discussed above the works of those tools.
So, you can use any of them and check out the features of those tools. As much as you explore you as well you get better information.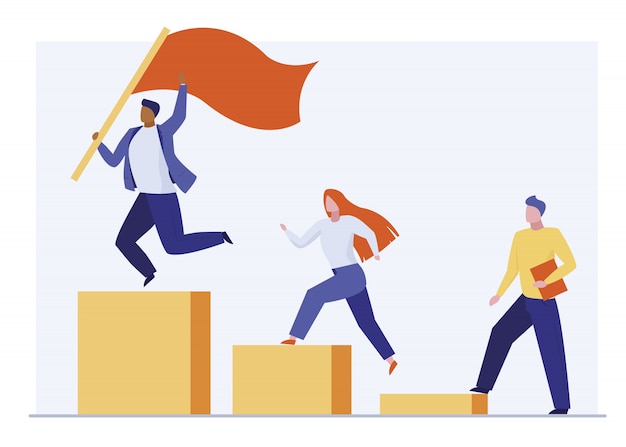 Competitor Winning Strategies
After knowing all tracking methods I know you might be looking for all strategies. That you can use in your business and expand your business. Yes, now you can see all steps followed by every business.
Firstly, you search on Google on your niche. You will get top results. Just go through all the websites and check everything.
Secondly, make a list of the top 10 competitors. After that check individually and short out top 5 competition names.
Thirdly, after the short out, you will also check their pages on those competition trackers.
After that, you will get all information about your competitors then you can arrange all information together and create your own content.
Make sure you create something new because everyone has their own identity. If you want to build your authorities and build your brand then you need to create valuable content for your audience.
At last marketing, you already have every data from your analysis tools, now you need to use those data in your marketing as well. You can do your marketing on the competitors page, on their sites or eventually do marketing on specific targeted audiences so more people connect with you.
Competitive Pricing Strategies
After all the analysis, optimisation and tracking now you can create a price funnel so your competitors engage with you for long times.
There are basically a lot of pricing strategies using different influencers to the business owners. But somehow we can divide into some parts. Such as
Regular
Moderate and
Premium
In the regular pricing strategy, if you do n't want to do premium price charges to your consumers then you can target the bord audience and engage with a larger audience.
Second, you can do moderate or average price charges. Where you do target in the specific targets but the price is not too high neither too minor.
Thirdly, you can make the premium price range. When you provide high-quality products and valuable contents.
You can also do the differentiation marketing so that your business impacts better than your competitors. In this way, your competition has less power to compete with you.
In that way, you can make and create your own price range strategies that help to grow your business.
Conclusion
At the end, I must say that there are several ways to connect with your audience because of tracking your competitors. Competition tracking and tracking the competitors both are added value in our business. Without tracking or checking the competition if you do anything then you definitely take risks on you. So before you start a business check the above process and create your own strategies that help you to grow by online and also offline.
Frequently Asked Questions
Who are the competitors?
In the same category or industry, if there are lots of people doing the same works then everyone is a competitor. 
What is the difference between competition and competitors?
Competitors are those who do the same work as you and when you all are in the same way then the competition will go on to build the branding.
What is CMP?
CMP stands for Civilian Marksmanship Program. Club & Competition Tracker.
How to do registration on CMP?
You can go to the CMP sites and do the registration with your club number, name, city, state, club type, and memberships. 
Readers Rating

No Rating Yet!
---