Firstly, To understand what is Project Management, we need to know about the term project. So, a project is unique and is defined as a set of operations designed to achieve a goal successfully.
The steps involved here are planning, monitoring, controlling, and reporting, i.e. managing in simple words. So, The person who is leading the project is known as the Project Manager.
Generally, Project Management is a broad term that includes several related disciplines like scheduling, resource management, planning, risk management, etc. Which are essential to meet the requirements to accomplish the task.
WHAT'S IN IT
WHAT IS PROJECT MANAGEMENT SOFTWARE?
Project management software is a specific software used by project managers (PMs) to monitor, control, and manage projects.
So, this software is helpful in planning, scheduling, assigning resources, collaboration, etc. Using this software, the projects can be completed on time and also under a suitable budget. Hence, it helps you track your project, delegate tasks, and promotes better communication.
WHAT IS PROJECT MANAGEMENT LIFE CYCLE?
The project management life cycle initiates a prominent process for successfully delivering a project.
If the project manager and the team can grasp the 5 necessary phases of the project then, they can have a good grip on the project and can track how its work is going from time to time.
Let's talk about the five phases:
Initiation:
However, there is the first and foremost step of the project. Here, the need for the business is identified, and an idea is developed by the team. Which determines what the project is all about and also what it is going to deliver and how.
Afterword, The objective of our project which will solve the primary problem is determined. The parties, like the stakeholders, team members, etc get together and decide the goal schedule and also process of the project.
Planning:
The next phase is planning. Here, the whole project is broken down into small tasks then, a schedule is prepared for the completion of the tasks.
Here, The total time needed to complete them is estimated, the output is visible, and that one task is interdependent on the other.
A workflow diagram is created and the budget and financial plan are estimated. Also, the gathering of resources, anticipating risks, and potential quality roadblocks are discussed.
These things give blueprint of work until the project reaches its conclusion.
Execution:
Execution is the third phase when all the planning and initiating comes into action.
Therefore, the job of the project manager is to keep the project management life cycle on track and make sure the work is done according to the planning made with utmost sincerity.
He also has to deal with risks that may come in the way and incorporate changes in the plan accordingly.
Time management is a significant factor as effective time management leads to higher productivity and better result.
A regular check on the budget should be kept, as it is the baseline of the project. Along with the quality delivered because if the quality of the project is not desirable, then the project is of no use.
The project manager must keep an eye on the work done, and continuously monitor the performance as per the planned performance, which will help in controlling the budget and maintaining the schedule.
Reporting has a leading impact on the project as it allows the manager to track the progress, get the required data to present to stakeholders, and customize the report to get the desired data.
Closing phase: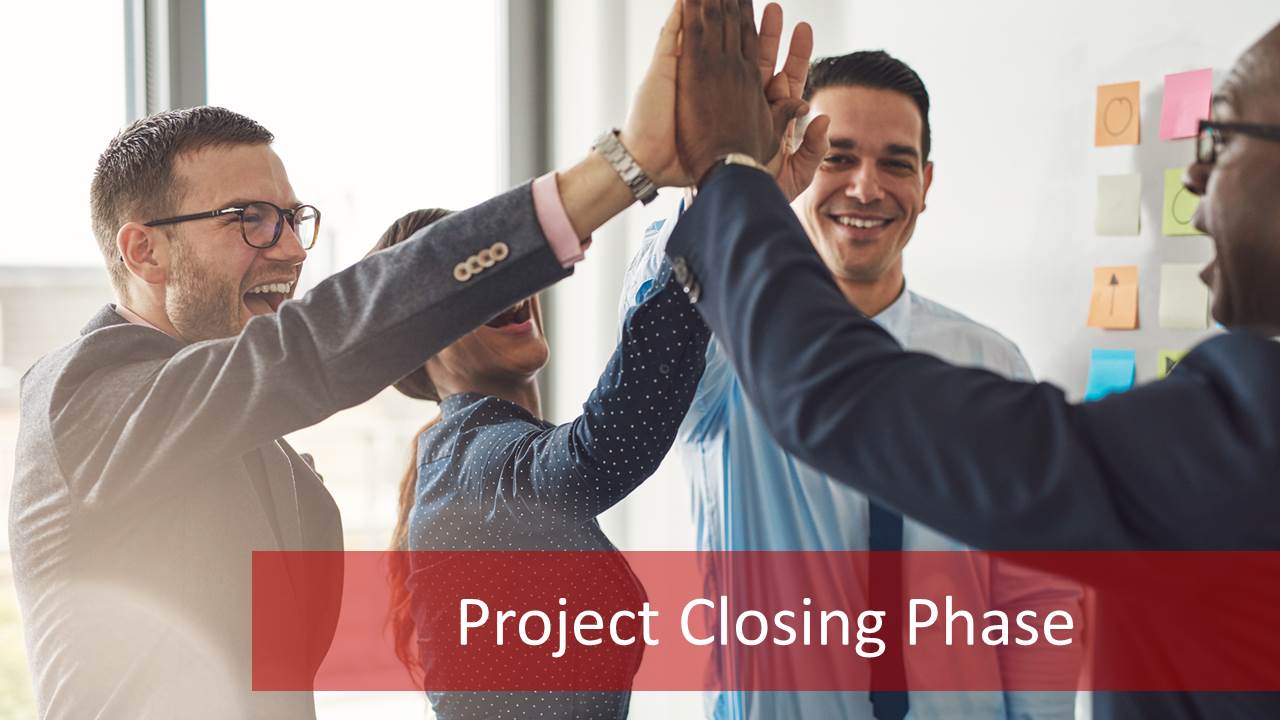 In this phase, the team needs to produce all the deliverables. It marks the final closing of the project.
Lastly, to make sure that the project is completed and there are no last-minute changes, everyone gives their signature as an agreement.
Also, the project manager or a dedicated admin cross-checks all the documents, contracts, and make sure that everything is perfect.
A post mortem of the project is done to distinguish and choose the methods that worked and also those that didn't.
If there is any resource left, then it should be saved for future projects.
The triple constraints
In project management, triple constraints are the pillar to success. It means time, scope, and cost. If these three pillars aren't managed well, then you may face a significant problem.
TOP 15 SKILLS NEEDED BY PROJECT MANAGER
Leadership:
Leading and managing your team to achieve the goal successfully and in a profitable manner is a very vital skill one must-have. Leadership is not only crucial in project management but in various other fields.
It is an essential skill which will get you ahead in life irrespective of your industry or field.
Scheduling:
Scheduling is the essential project management skill that must be present in a project manager for the sake of flourishing in a task.
Cost control:
Effectively and efficiently accomplishing a project within a tight budget is not everyone's cup of tea, and it requires excellent skills, else you may face a lot of problems.
Risk management:
Risk is uncertain, and thus it is much disliked by project sponsors. So the only way here is to be good at risk management which will also keep you on top of your project. 
Critical thinking:
It is one of the essential skills that must be in a project manager.
Critical thinking simply means thinking in-depth about the pros and cons of each decision made and other essential things, like looking into the matter from all angles to get an appealing outcome. You may need some practice to master this.
Communication:
Excellent communication promises good outcomes.
There are many platforms available online apart from traditional offline communication like the internet, office meeting, newsletter, email, online conferences, etc. Using them for your benefit is regarded as smartness.
Research skills:
It is an essential skill that allows the project manager to fill any gaps in knowledge. He must do thorough research before making any decision as wrongful decisions will lead to failure.
Contract management:
Managing suppliers is another significant skill that adds on to the better result.
Coaching:
You need to understand that everyone with whom you are working is not well equipped with project development experience.
This is why you need to teach them with high skills to bring the best result out of them.
Task management:
The project manager should be able to delegate tasks to team members according to their level of knowledge and ability to perform the task given.
Meeting management:
The meetings should be short and effective. The project manager must look forward to sticking to the schedule without wasting the time of other parties. He should be able to notice when people aren't paying attention by studying their body language.
Patience:
Having patience is one of the essential qualities that a project manager must-have.
Because only keeping patience will allow him to think calmly even in a tough situation and will be helpful for the team to accomplish the task efficiently.
Organization skills:
Project manager to ensure smooth work & common goals of the team members must possess strong organizational skills. 
Motivation:
In persuading a task, there will be hard times, and team members may feel demotivated. So during those times, the project manager must keep them motivated towards completing the project accurately.
Adaptability:
It is a significant quality of a project manager because he is leading the whole team.
It means you as a project manager should be open-minded on changing technology, to use them successfully in any project.
CONCLUSION
Here I have talked about, What is project management? And also spoke about 5 major project management life cycle which are Initiation Planning, Execution, Closing phase, The triple constraints, and provided a necessary explanation about them.
Also, I have shared the top 15 skills that you should build if you want to be right in project management which are: Leadership, Scheduling, Cost Control, Risk management, Critical thinking, Communication, Research skills, Contract management, Coaching, Task management, Meeting management, Patience, Organization skills, Motivation, Adaptability.
To understand the concept of the project, project management, management processes, build skills that will be beneficial for you.
There is much more to learn to keep growing in any field of your life. One must always keep learning and upgrading oneself only than you can move forward. Be open to changes and new things always to keep your learning curve positive.
Also you can read our blog on Hartnett's Consensus Oriented Decision-Making Model (CODM)? What Are The 7 Steps Of CODM
FAQ's